Beautyforever is celebrating the 5th Anniversary of its founding. On this occasion, we'd like to renew our oath to provide our customers with the best human hair wigs and other products at all times.

SANTA FE SPRINGS, Calif. - Oct. 8, 2021 - PRLog -- To commemorate our Anniversary, Beautyforever will be hosting an anniversary sale that includes numerous exciting discounts and offers as a way for us to show our gratitude towards our loyal clientele.

Beautyforever 5th Anniversary Celebration Big Sale

If you haven't tried our products already, we offer cheap, affordable human hair lace front wigs that are guaranteed to have real human hair. With all our exciting anniversary deals going on right now, this is the perfect time for you to try our HD Lace Wigs. Your satisfaction is guaranteed!

During our anniversary sale, we aim to bring our customers the best deals on the hottest new trends and styles that we currently have in our store. With an assortment and variety of different products that include human hair headband wigs, glueless wigs, a front wig, and a closure wig, this year's Anniversary Sale is turning out to be the greatest one we've had yet, with flat discounts and voucher codes being added to the mix as well.

What's more, is the fact that we have a special offer for our most diligent customers. Limited to just the first 500 sets, we'll be offering a beautiful, ornate necklace and a comb set that acts as a starter for all your styling needs for absolutely free with each purchase! So, if you want to participate in this offer and claim a free necklace and comb set, we suggest you do so quickly.

However, the offers do not just stop there. If you were in the mood for bundles with closure, we'd be having a flat 20% sale on all products of this type which will last for the duration of our Anniversary Event.

Moreover, all human hair wigs, including front and glueless wigs, will have a flat 32% sale on them as well throughout our Anniversary. If you are looking to buy some early Christmas presents or want to splurge on yourself, here are some promo codes that'll help you save even more!

Beautyforever Anniversary Celebration from Oct 6 till Oct 13, 2021:
$10 OFF OVER $99, CODE: 5BF10
$25 OFF OVER $179, CODE: 5BF25
$35 OFF OVER $239, CODE: 5BF35
$100 OFF OVER $799, CODE: 5BF100
With all these deals, what are you waiting for? This is the perfect opportunity for you to try out the best real human hair wigs or
human hair bundles
on the market and find out why we have thousands of positive reviews on our website.
Photos: (Click photo to enlarge)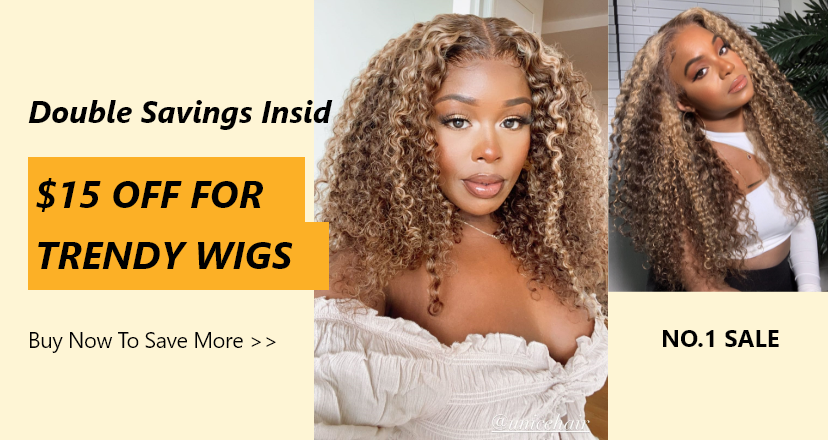 Read Full Story -
Beautyforever Anniversary Campaign – Exciting Flat Discounts, Sales, and Voucher Codes
|
More news from this source
Press release distribution by PRLog