(PRUnderground) May 6th, 2021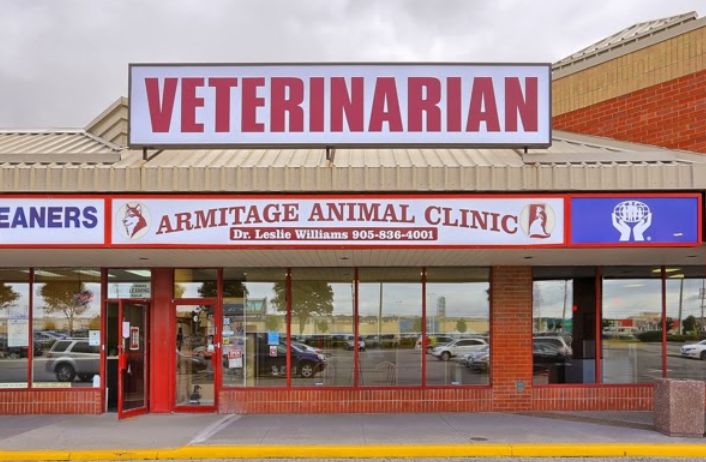 Armitage Animal Clinic has won the 2021 ThreeBestRated® award for one of the top rated Veterinary Clinics in Newmarket, ON. ThreeBestRated® is a multinational business listing website that lists the top three businesses, professionals, restaurants, etc.., in key cities.
The business experts follow a rigorous 50-point inspection to pick the top three businesses. Armitage Animal Clinic has been listed as one of the top rated Veterinary Clinics in Newmarket since 2015.
About Armitage Animal Clinic:
Since her young age, Dr. Williams had an interest in Zoology and Medicine. And she always looked up to her father, who was a veterinarian for the University of the West Indies' departments of agriculture and livestock science.
Dr. Williams got both her undergraduate and veterinary degrees from the University of Guelph and worked in Port Hope for a few years before deciding to open her own practice. She founded Armitage Animal Clinic in 1999 as a small-animal practice. Today they are one of the most leading veterinary clinics in Sharon and Newmarket.
What do they offer?
Armitage Animal Clinic has a team of animal lovers who are passionate about helping your four-legged companion. They offer everything from vaccination to dermatology. The experts also offer advice on nutrition and weight management, so you can find the perfect diet for your furry friend.
Armitage Animal Clinic now offers remote healthcare services. You can simply call them to schedule a time for your virtual appointment, confirm payment details, and at the time of your virtual appointment, click the "Virtual Waiting Room" link you received through email to enter the virtual waiting room. From there, you can either choose to have a voice or video call with the experts.
They also have a New Patient $1 Nose-to-Tail Exam where you can get a complete veterinary exam for $1. And if you feel they are not the right veterinarians for you, they will send the medical records of your pet to a new clinic free of charge.
To learn more about them or book an appointment, visit their website, newmarketvets.com.
About ThreeBestRated
Three Best Rated® was created in 2014 with the simple goal of finding the top 3 local businesses, professionals, restaurants, health care providers, and everything in-between, in any city. Every business is meticulously handpicked by our employees. We check business's reputation, history, complaints, ratings, proximity, satisfaction, trust, cost, general excellence, reviews, and more, using our 50-Point Inspection. We only display businesses that are verified by our employees. Other places will call this "hard work" and "unnecessary". We call it "due diligence" and "the right thing to do". Our website is updated on a regular basis for quality and the latest business information.
Three Best Rated has the honor of helping 4 million customers every month find the best businesses in any city – without any effort!
The post Armitage Animal Clinic wins the 2021 ThreeBestRated® award for one of the top rated Veterinary Clinics in Newmarket first appeared on PRUnderground.
Press Contact
Name: David Brown

Phone: (833)-488-6888

Email: Contact Us

Website: https://threebestrated.com/
Original Press Release.