Multi-Entrepreneur Daniella Green Introduces New Service to her Company, Transfer Green
(PRUnderground) March 26th, 2021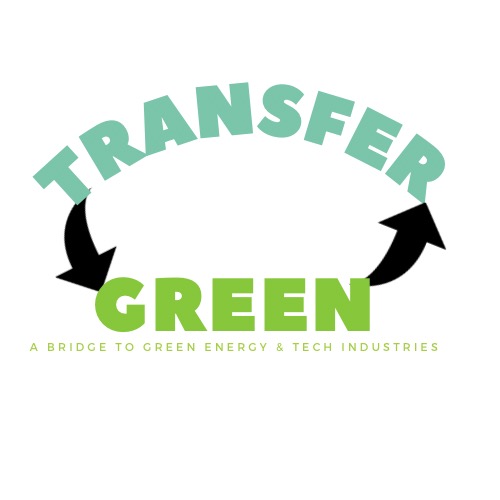 MULTI-ENTREPRENEUR DANIELLA GREEN INTRODUCES NEW SERVICE TO HER COMPANY, TRANSFER GREEN
Alli Rodriguez PR client, multi-entrepreneur Daniella Green from Houston, Texas is excited to introduce her newest service to her company, Transfer Green.
Daniella is now making news as she is the Founder of the Transfer Green, the only black owned Engineering Firm (EPC) in Texas & 1 of 7 nationally=, exclusively working with minority owned companies to align & secure opportunities with big tech & secure multi million dollar government project, renewable resources, going green efforts, & up to date sustainability efforts to increase market dominance/presence.
As Big tech expands into Texas Daniella connects minority ran companies based in Texas to exclusive opportunities with city/state governmental contracts, establish market & increase consistent revenue by establishing key relationships. So far, Daniella has successfully landed and negotiated multi million deal with a Houston based companies ehouses for Google and is now working with minority owned engineering firms and construction companies as they help major corporations switch green energy sources, renewable energy and break ground for new projects coming to Texas.
She also works with Texas based companies to:
·      Bringing corporations in Texas up to date with developing plans to reduce their carbon footprint and enhance their sustainability efforts, create real working diversity & inclusion planning and align them with certifications to maximize their revenue growth and market presence
·      Connect them to green programs/ green initiatives to qualify them for tax incentives and governmental compliance
·      Revenue & profit planning to increase their range opportunities & ensure they "packaged" and ready to bid on new contracts with state opportunities, city opportunities, subcontractor opportunities with major corporations in energy, oil & gas & Big Tech
·      Active member and influencer with Austin City of Business Chambers-Chairman
·      Integrating tech companies entering into Texas business & assisting them and connecting with contractors based in Texas
Daniella has a leadership career program geared toward black and brown women to push into leadership called "The $200K Career Blueprint" to develop emerging women who feel stuck and are ready to pivot into senior leadership/executive leadership roles in corporate America.
As a black woman who was in executive leadership in oil and gas, she knows the negotiations, resume development, prep for leadership interviews and much more  to help you achieve a leadership role.
She has a top-rated podcast "The Wall Street Chick" where she breaks down the best up to dated smart investments, wealth mind setting tips and career shifting based on the market.
About Alli Rodriguez PR
Alli Rodriguez PR is a Marketing & PR firm with contacts throughout the United States of America. The firm has a successful history of developing and executing all aspects of public outreach campaigns to increase media exposure and support strategic marketing initiatives. The firm has proven creative talent with demonstrated strength in building relationships and producing effective results.
– Let Alli Rodriguez PR help pave the way to your brand's success –
PRESS CONTACT
NAME
Alli Rodriguez
PHONE
570-647-6050
EMAIL
allirodriguezpr@gmail.com
The post Multi-Entrepreneur Daniella Green Introduces New Service To Her Company, Transfer Green first appeared on PRUnderground.
Press Contact
Name: Alli Rodriguez

Phone: 5706476050

Email: Contact Us

Website: https://allirodriguezpr.com/
Original Press Release.