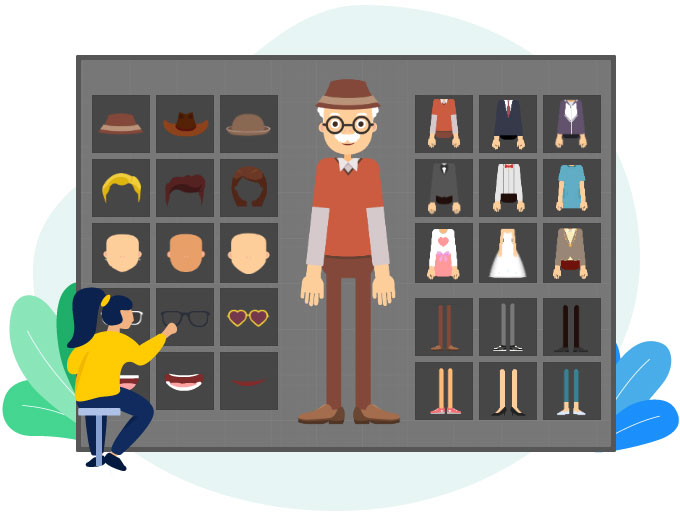 Software company Mango Animate recently has released 2D character animation software to the market, a program that allows users to add bones to characters in static images and apply motions to animate them.
Mango Animate Character Maker (Mango Animate CM) is the newest 2D character animation software on the market. Animators who have used any of Mango Animate's software expected this one to be high-quality and easy to use. After all, it's what they're used to from the software experts. And they're not to be disappointed. The software has all the earmarks of being a winner in the character animation game.
"All our software is of the highest quality to ensure our customers' satisfaction," says a smiling Ken Glenn, CMO of Mango Animate. "This one is no exception."
The 2D character animation software comes packed with features that make it useful for all kinds of users. From creating avatars for social media to entertaining cartoon characters, it fits the bill. It's great for use by persons who are just trying their hand at character animation. The character templates make for an easier start. All premade characters are fully rigged so a newbie can go straight to animating.
More experienced character animators can go to town in the 2D character animation software. Of course, they can choose to use templates, but starting from scratch is as much fun. They can import PNG and PSD images and turn them into animated characters. The easy-to-use rigging tool and bone templates make the process seamless. Characters will be ready for use in no time.
Whether they use templates or original characters, users can edit them to their precise specifications. They can choose from various hair colors, styles, and facial features. They can also customize the color of the characters' skin, eyes, brows, and mouth. A large collection of outfits and accessories is available in the 2D character animation software. Animators can mix and match for the perfect look. And they can import custom features, outfits, and accessories for their characters.
The 2D character animation software features an impressive motion library. Users can give their characters unique body movements and facial expressions. The Inverse Kinematic feature makes all the poses and movements look more natural. Sharing the finished characters is easy. They can be exported in MP4, MOV, PNG, and GIF formats. They're then ready to be used in any animation project.
To learn more about this 2D character animation software, please visit Mango Animate.
About Mango Animate
Mango Animate are trendsetters in the animation sector. Their software makes animation accessible to everyone.
Media Contact
Company Name: Mango Animate Software Co., Ltd.
Contact Person: Paul
Email: Send Email
Phone: +86 020-61972665
Address:Room 1003, 10/F, Tower 1, Lippo Centre, 89 Queensway, Admiralty
City: Hong Kong
Country: HongKong
Website: https://mangoanimate.com/