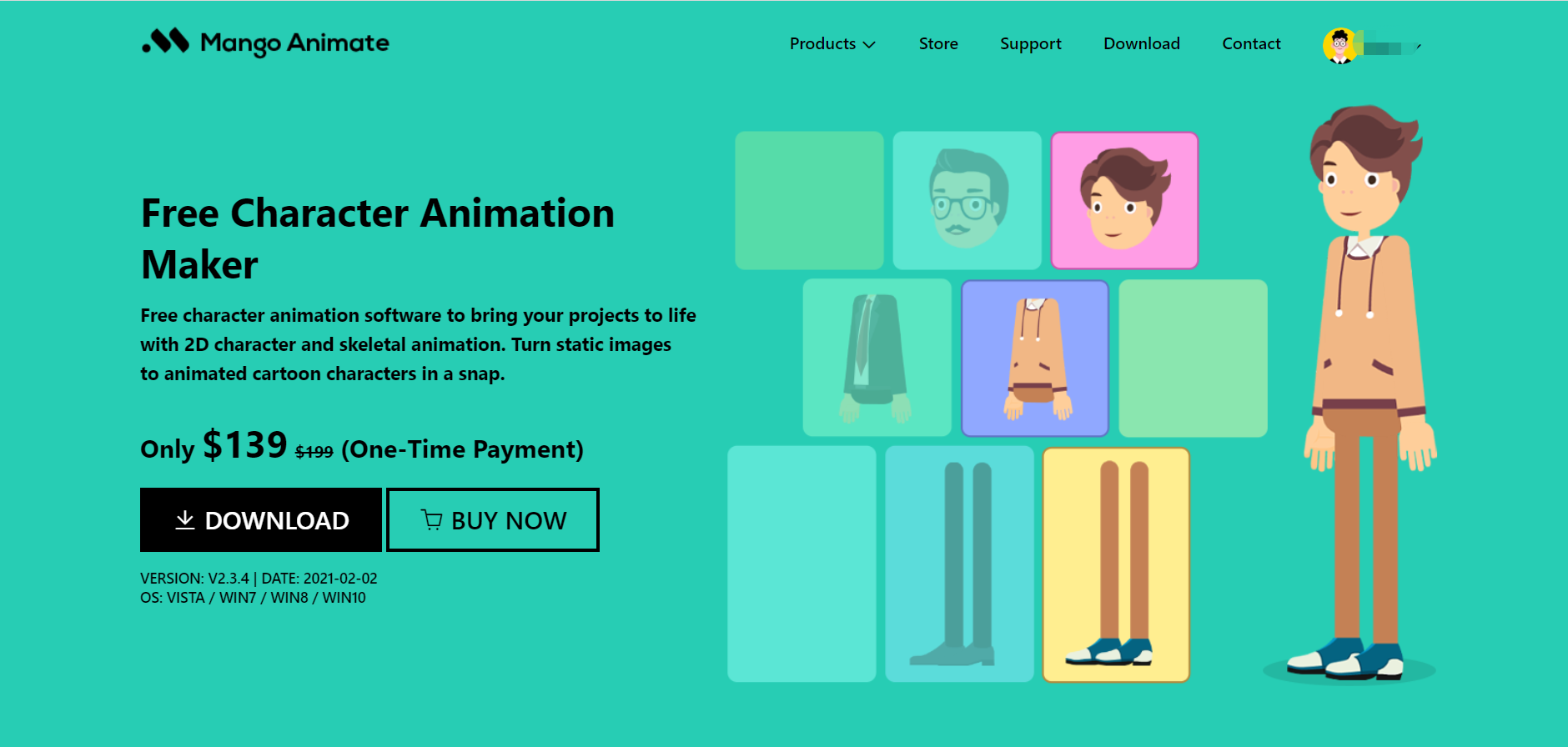 Mango Animate's new avatar video creator helps even inexperienced designers develop eye-catching characters.
Mango Animate's new software introduces users to over one hundred premade, fully rigged, animated characters that are easily customized. This avatar video creator allows users to create a talking character with realistic actions and movements, simulating a real human or animal. Anyone can upload their own unique character as a PNG or PSD file and quickly add bones and poses to make it animated. Mango Animate Character Maker is designed for versatility and flexibility, as it caters to an infinite number of fields and industries.
"By giving people the option to either import their own images or use ours, they can work as fast or as detailed as they need to bring their vision to life," says chief designer at Mango Animate, Selena Lee.
With the avatar video creator, users can edit facial features to make the character appear to be talking and upload their own audio files to match the movements. By having a talking avatar represent a brand or project online, users can generate an emotional impact between themselves and their viewers. Both facial features and body movements can be added to characters through Mango Animate CM's simple drag-and-drop system. This feature provides ease of use to creators of all experience levels.
Mango Animate CM's powerful accessory library allows users to personalize their avatars to suit their needs. With shoes, hats, clothing, hair, skin, and accessory options, the avatar video creator provides infinite customization. Mango Animate CM's motion selection is just as broad, with many preset motions so characters can perform actions like walking, dancing, teaching, storytelling, jumping, running, and much more. Thanks to its state-of-the-art IK (Inverse Kinematic) feature, these motions are made to be even more logical. Fluid and realistic movements will better capture an audience's attention and leave them excited to learn more.
The avatar video creator from Mango Animate has been built to simplify the animation process for busy professionals who need to spend their time tied up with other essential business affairs. Learning how to animate is something that used to be complicated and time-consuming, but with the introduction of Mango Animate CM, the process is now straightforward and fast. 
To learn more about Mango Animate's avatar video creator, please visit Mango Animate.
About Mango Animate
Mango Animate allows customers to create stunning animated videos and characters in just a few easy steps. The company is continually learning from user communities to grow products and adapt to changing industries.
Media Contact
Company Name: Mango Animate Software Co., Ltd.
Contact Person: Paul
Email: Send Email
Phone: +86 020-61972665
Address:Room 1003, 10/F, Tower 1, Lippo Centre, 89 Queensway, Admiralty
City: Hong Kong
Country: HongKong
Website: https://mangoanimate.com/