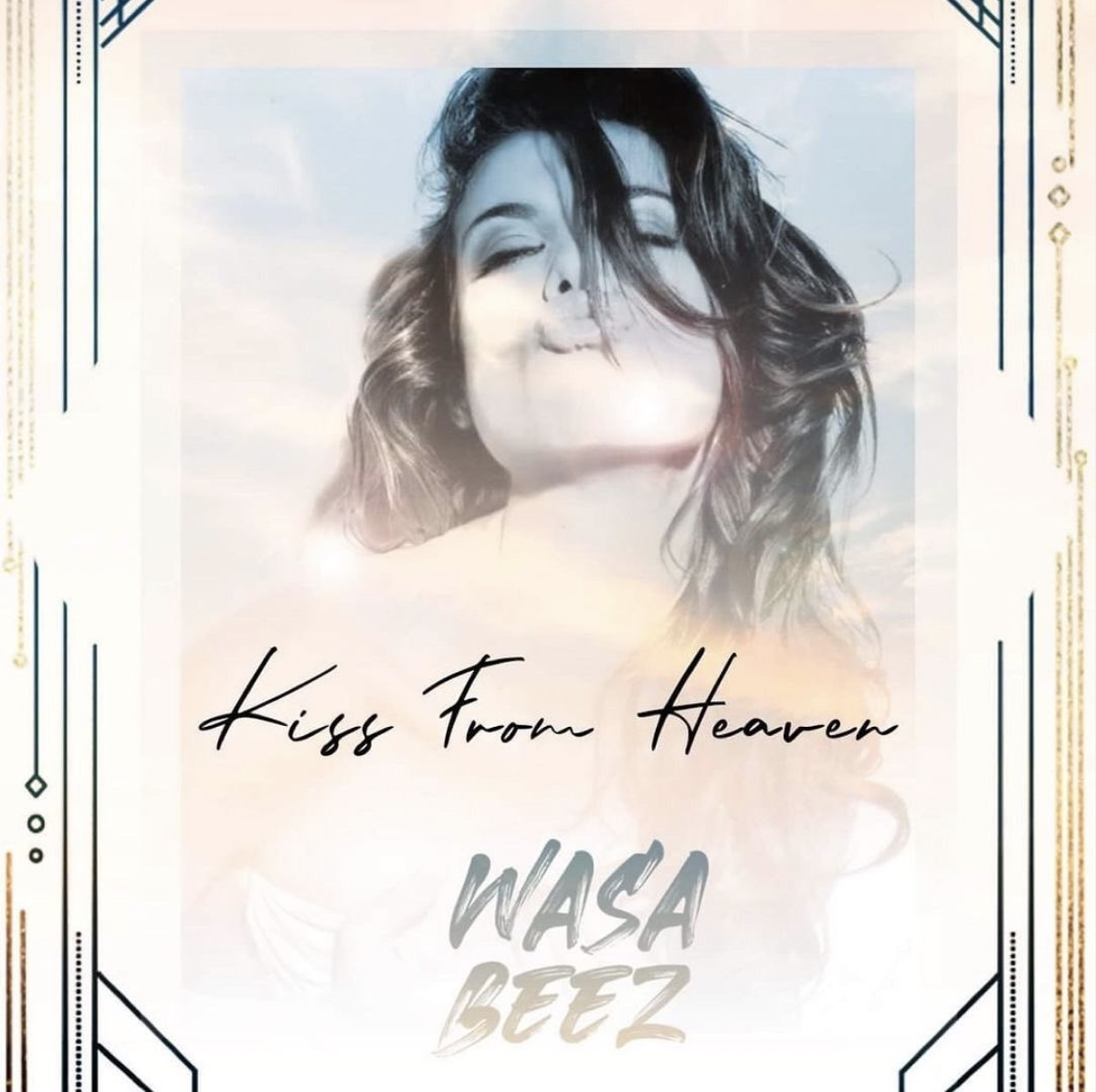 WASA BEEZ, a Brooklyn based hip-hop duo, made up of Duke Sims and DJ Axis Pro, has announced a new single titled "Kiss From Heaven." Rich vocal harmonies, drums, and guitar lines made Kiss From Heaven so riveting while also providing the single with new percussive backing and instrumental accompaniments.
WASA BEEZ's tough adaptability has formed over time thanks to the unbreakable bond of lifelong friendship. The duos' roots can be traced back to a touring rock band, Shinobi Ninja. Duke Sims and DJ Axis Pro built on the rock band's success, as the band's music had made it into movies, tv, radio, and a video game.
While innovative in "Kiss From Heaven's" composition, the result is far more than just a technical feat. "Kiss From Heaven" is a powerful and brave work that also showcases the band's writing ability lyrically, conceptually, and musically. They made use of atmospherics and experimental rhythms that traverse both rock and hip-hop. It's evident that there are many influences at play here. Still, they come together impeccably to create a robust groove that feeds off the conflicting duality between nature and technology. 
"Kiss From Heaven" re-affirms WASA BEEZ's presence as one of the most influential and vibrant rock voices of recent years. This single combines lovely expressive beats with sample-laden sections and techy beats that make up its brain-burrowing electronic elements. Kiss From Heaven's catchy vocal performance and clean production again buttress why the duo is the go-to collaborator for artists and is also proof of their vision's clarity and uniqueness.
Kiss From Heaven is unique and different and combines different music genres, creating WASA BEEZ's distinctive identity. For those who were enthralled by the duo's previous single, "Let's Go Bigger," this is an important release on its terms. For those who have never listened to their music, there is no better time to discover WASA BEEZ's catchy Electro Pop sound and good music than right now. 
Stay tuned for much more to come from this band. For more information, contact www.facebook.com/WASABEEZ/
Instagram: @ wasa_beez
Spotify: https://open.spotify.com/artist/07E01zjxVpnD7iYI1OF7gf
Media Contact
Company Name: WASA BEEZ
Contact Person: Media Relations
Email: Send Email
Country: United States
Website: www.facebook.com/WASABEEZ/