Why Is This Emerging Markets Bond Performing So Well?
October 19, 2020 at 12:04 PM EDT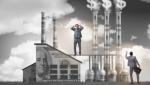 While the case for environmental, social and governance (ESG) investing is almost a no-brainer given the sector's recent performance and despite stricter measures on cracking down on ESG funds, emerging markets might be on the opposite end of the spectrum. Or are they? This certain bond fund...