Is A Value-Oriented Emerging Markets Play Brewing in India?
August 18, 2020 at 12:35 PM EDT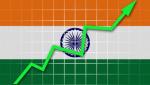 There's no question that Covid-19 has affected emerging markets economies regardless of where they rank on the GDP scale. Even one of the largest, India, isn't immune to the effects of the pandemic, but it could present an opportunity for value-seeking investors. Per a Business Standard report,...