Is the Airline ETF Starting to Look Pricey?
June 05, 2020 at 16:28 PM EDT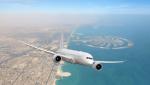 The airline sector-specific exchange traded fund has been on a tear, but the recent run-up may do less with fundamentals and more with a short squeeze that has pushed up valuations. The U.S. Global Jets ETF (JETS), the lone ETF dedicated to the airline industry, gained another 5.8% on Friday after...