How Low Can Oil Go And Which ETFs Could Benefit From A Drop?
March 17, 2020 at 16:20 PM EDT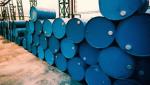 With West Texas Intermediate crude oil currently trading around $27 a barrel, this month's historic flush in oil prices has some financial experts concerned that crude will settle in a range under $40 a barrel, resulting in potential layoffs for the industry's hundreds of thousands of workers. "A...