Can ESG Thrive in a Market Downturn?
August 16, 2019 at 10:42 AM EDT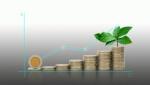 Recession fears were creeping into the markets with thoughts of a global downturn and trade wars, but those fears poured in after the 2- and 10-year yield curve recently inverted. As environmental, social and governance (ESG) is still trying to gain more traction in the capital markets, can it...