How Are 4X Leveraged ETFs Doing YTD?
May 28, 2019 at 11:25 AM EDT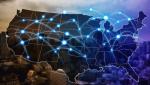 Over two years ago, VelocityShares, the exchange traded note business of the Janus Henderson Group, debuted the first suite of 4x or 400% leveraged exchange-traded products (ETPs) for the traders looking for supersized returns. How are these ETFs doing so far? The 4x suite of ETFs are pegged to a...