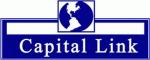 NEW YORK, NY -- (Marketwire) -- 08/29/12 -- On Thursday, September 13, 2012, at 11:00 AM ET, Capital Link will host a webinar featuring Managing Director of ETF Securities, William Rhind, to discuss Precious Metals as an opportunity for the strategic and tactical investor.
REGISTRATION
Those interested can access the webinar at no cost at www.capitallinkwebinars.com or copy and paste in your browser the following link: http://webinars.capitallink.com/2012/etf/index.html
FEATURED PRESENTER
William Rhind, Managing Director, ETF Securities (US) LLC
TOPIC OVERVIEW
ETF Securities' webinar presentation will be split into two parts. The first part will examine the asset allocation qualities of precious metals and make the case for a strategic allocation to precious metals within a diversified portfolio. The second half of the presentation will examine the investment case for the four key precious metals individually: Gold (NYSE: SGOL) (NYSE: AGOL), Silver (NYSE: SIVR), Platinum (NYSE: PPLT) and Palladium (NYSE: PALL).
WEBINAR STRUCTURE
The webinar will consist of a 40-minute expert presentation, which will be followed by a Q&A lasting for 15 minutes. This webinar will be archived and available for replay upon registration.
Q&A SESSION - Submitting Questions
Participants can submit questions prior to or during the event through the special feature on the event page, or they can email them to Capital Link at questions@capitallink.com
ARCHIVED WEBCAST FOR REPLAY
An archived webcast of this presentation will be publicly available at no cost within approximately 48 hours after the event. Those who are interested can access the webcast for replay when they register for the event or afterwards through the event page as indicated.
ABOUT ETF SECURITIES
ETF Securities is one of the oldest and largest issuers of exchange traded products, specializing in commodities. It invented the first Gold ETF in 2003 and currently manages approximately $28 billion worldwide with over 200 listed products on 10 exchanges in six currencies.
In the US, it has the most comprehensive precious metal ETP offering with seven different products, all physically backed. ETF Securities provides exposure to all four individual metals (Gold, Silver, Platinum & Palladium) and two multi-metal baskets (NYSE: GLTR) (NYSE: WITE) for one-stop diversification.
ABOUT CAPITAL LINK, INC.
Capital Link is a New York-based investor relations and financial communications firm, which, among other activities, maintains a strategic focus on closed-end funds and ETFs.
Capital Link has developed specific investor outreach programs and IR tools focused on CEFs and ETFs in order to enhance their profiles among analysts, investors, and financial media.
In pursuit of this objective, Capital Link maintains websites dedicated to CEFs (www.CEFForum.com) and ETFs (www.ETFForum.com) that track the news and developments of all U.S. listed CEFs and ETFs, providing investors with a free information resource on these topics. The 11th Annual Closed-End Funds & Global ETFs Forum (www.CapitalLinkForum.com), considered a premier industry annual event, will take place in New York City on April 24, 2013, bringing together investors, analysts, wealth management professionals, and CEF and ETF industry participants. Capital Link also offers the "Closed-End Funds & Global ETFs Webinar Series" (www.CapitalLinkWebinars.com), an online interactive platform that is on CEFs, ETFs, and other pertinent industry topics. Open to the public, these virtual events provide an in-depth look into the CEF & ETF industry, and ground issues and timely topics in the context of the global economy, fostering a better understanding among participants.
Capital Link, Inc.
230 Park Avenue
Suite 1536
New York, NY 10169
Tel.: (212) 661-7566
Fax: (212) 661-7526
Email: forum@capitallink.com