--News Direct--
ASP Isotopes (NASDAQ:ASPI) CEO Paul Mann speaks to Proactive after announcing the conclusion of the construction and cold commissioning of a light isotope enrichment facility in Pretoria, South Africa.
Mann highlights the importance of isotopes for many of the most promising emerging technologies in realms including quantum computing, healthcare and sustainable energy.
He also speaks about a recent fundraise, the proceeds of which will be used to finish constructing a second, larger plant in South Africa.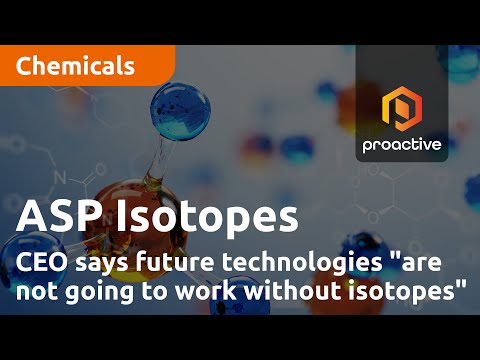 Contact Details
Proactive Investors
+1 347-449-0879
na-editorial@proactiveinvestors.com
View source version on newsdirect.com: https://newsdirect.com/news/asp-isotopes-ceo-says-future-technologies-are-not-going-to-work-without-isotopes-919634566