Defense attorney Jennifer Frese (641-328-5234) has expanded the consultation options she offers to Iowa residents charged with federal crimes.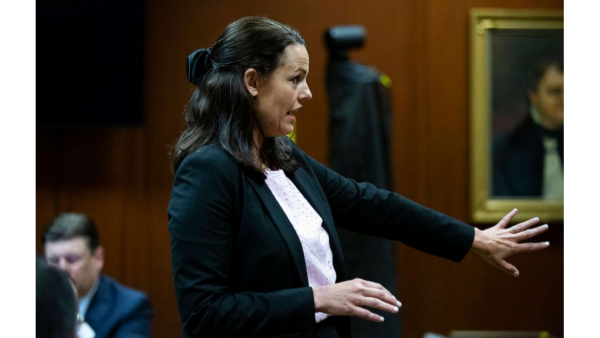 Marshalltown, United States - September 30, 2023 —
With the new announcement, Ms. Frese has expanded her ability to represent clients in Ames, Marshalltown, Grinnell, and the rest of Iowa. She now offers virtual consultations that allow clients from any corner of the state to speak to her about the federal crimes they have been charged with and learn about how she can help.
More details can be found at https://jfreselaw.com
Ms. Frese explains that she regularly travels from her Marshalltown office to areas all throughout Iowa. This gives potential clients the ability to schedule in-person consultations with the attorney as she works throughout the state.
Federal crimes typically carry stiffer penalties than state-level offenses, meaning clients facing these charges are often at risk of significant jail time and financial penalties. Since the vast majority of crimes are charged at the state level, it can be difficult to find attorneys who have experience handling federal cases.
Ms. Frese spent approximately seven years as a federal prosecutor in Fort Dodge, prosecuting a vast array of federal misdemeanors and felonies, including murder charges. By spending nearly a decade prosecuting federal crimes, she gained a deep understanding of the way these cases are handled - a knowledge that she now utilizes to defend clients charged with cybercrimes, money laundering, drug conspiracies, firearms offenses, and child pornography felonies.
In addition to offering her services as a federal defense attorney, Ms. Frese represents clients charged with state-level crimes like assault, theft, forgery, and DUI. She also serves as a family lawyer, helping Iowa clients with divorce, child support, child custody cases, and more.
Read more at https://www.facebook.com/JenniferFreseLaw
Ms. Frese has the trial experience that clients with federally charged crimes often seek out, having taken her first case to court in 2005. She has decided to work as a solo practitioner so she can control each aspect of her practice, allowing the attorney to tailor her services to each client's needs.
An Iowa client who retained Ms. Frese for two different cases said this about their experience: "Jennifer has been an excellent attorney… would definitely recommend to anyone in the area who needs experienced counsel."
See additional information at https://www.instagram.com/jfrese_attorneyatlaw
Contact Info:
Name: Jennifer Frese
Email: Send Email
Organization: Jennifer Frese, Attorney At Law
Address: 309 W Main St., , Marshalltown, IA 50158, United States
Website: https://jfreselaw.com/

Source: PressCable
Release ID: 89108986
Should any errors, concerns, or inconsistencies arise from the content provided in this press release that require attention or if a press release needs to be taken down, we kindly request that you immediately contact us at error@releasecontact.com. Our efficient team will be at your disposal for timely assistance within 8 hours – taking necessary measures to rectify identified issues or providing guidance on the removal process. We prioritize delivering accurate and reliable information.