Fresh Air Fitness, the outdoor gym equipment specialists, have recently completed the four-thousandth gym installation. The UK company has been providing outdoor gym equipment compliant with leading safety standards for more than 15 years
Frimley, England, United Kingdom - September 29, 2023 —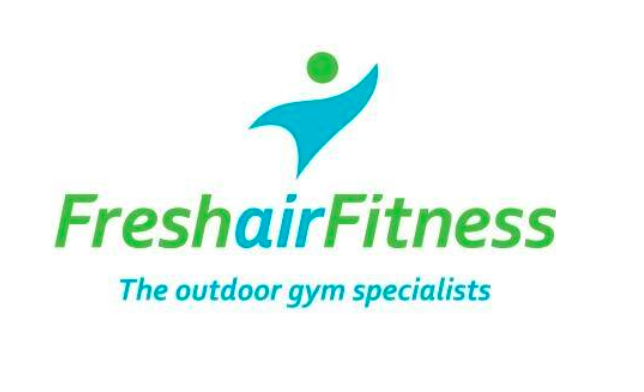 Fresh Air Fitness is excited to announce that they have recently completed number 4,000 in their outdoor gym installations. This impressive number was reached after more than 15 years of experience providing outdoor gym equipment since the company was founded in 2007.

The team from Fresh Air Fitness worked with Langtoft Parish Council to supply six pieces across two sites in Lincolnshire. This dual installation allowed both sides of the village to benefit from the new equipment, as well as having the bonus of encouraging people to walk the mile between the two sites. The gyms were installed at Black Bull Green and East End Park, with an Air Walker, Self-Weighted Rower and Rider installed at one, and a Push-Up and Dip Station, Combi and Air Skier at the other.

Parish Clerk Sarah Gresty said: "Those who installed the equipment were so pleasant and helpful, and have done a very good, neat job."

The installation was enabled by funding that paid for it in its entirety, which Fresh Air Fitness assisted the parish council with securing. Fresh Air Fitness is committed to helping the people of Britain get fitter with affordable, award-winning outdoor equipment. The company provides gym equipment for parks, schools, recreation grounds, and more.

All products made by Fresh Air Fitness are fully compliant with leading safety standards. They follow European Standards EN1176 for playground equipment safety and EN16630 for permanently installed outdoor fitness safety standards. Everything manufactured by the company has a 25-year warranty, providing reassurance of the equipment's quality, durability and reliability.

Fresh Air Fitness offers a line of machines in varying designs and for different purposes. Their equipment is designed for adults and children, as well as being accessible for wheelchair users and people with special educational needs. Outdoor gym equipment delivers multiple benefits from working out in the fresh air. These include improved mental health, money-saving benefits, and physical benefits ranging from cardio to strength building, toning, flexibility and improved balance and coordination.

Fresh Air Fitness equipment is also designed to be user-friendly and accessible to people of all ages and abilities or levels of fitness. It's fun to use and people love choosing it for their exercise. Much of the gym equipment they have installed in schools has even encouraged children to stay behind for workouts after class instead of going home.

Anyone looking for supply and installation of outdoor gyms should choose Fresh Air Fitness if they are looking for help and support through the whole process. They have helped an extensive range of clients since 2007, from hospitals to holiday parks. The milestone of 4,000 installations is an event that the whole team at Fresh Air Fitness is proud to achieve.

For more information about Fresh Air Fitness, use the contact details below:

Contact Info:
Name: Helen Charlton
Email: Send Email
Organization: Fresh Air Fitness
Address: Fresh Air Fitness, Unit 2K, Albany Park, Frimley Road, Frimley, GU16 7PL
Phone: 01483 608 860
Website: https://www.freshairfitness.co.uk/

Release ID: 89108912
In case of identifying any errors, concerns, or inconsistencies within the content shared in this press release that necessitate action or if you require assistance with a press release takedown, we strongly urge you to notify us promptly by contacting error@releasecontact.com. Our expert team is committed to addressing your concerns within 8 hours by taking necessary actions diligently to rectify any identified issues or supporting you with the removal process. Delivering accurate and reliable information remains our top priority.