ProBody Warehouse has added Scivation XTEND BCAA to its pre-workout blends, highlighting the importance of citrulline malate supplementation for endurance and muscle recovery.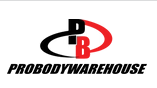 El Cajon, United States - September 29, 2023 —
With the addition of Scivation XTEND to its online store, ProBody Warehouse offers a complete BCAA supplement containing leucine, isoleucine, and valine with glutamine and citrulline malate for athletes at all skill and competition levels.
For more information, visit https://probodyonline.com/products/scivation-xtend-bcaa
The update follows a growing market for citrulline malate among college, amateur, and professional solo and team sport athletes—qualitative and quantitative data from multiple clinical studies now back anecdotal evidence of its use and benefits.
ProBody Warehouse highlights Scivation XTEND's 2:1:1 ratio of leucine, isoleucine, and valine as a vital factor in developing new muscle - the effect of muscle protein synthesis. XTEND's high leucine content - 3.5g per serving - improves muscle-building, while the 1000mg of citrulline malate prevents and slows muscle breakdown.
The slowdown of muscle breakdown is an important outcome of supplementation for trainers, coaches, and athletes. Muscle breakdown can occur after intense training or competition, especially if the body does not have enough amino acids to repair and rebuild muscle tissue. Scivation XTEND contains a high concentration of BCAAs that can protect athletes from extensive muscle breakdown and fatigue.
The citrulline malate in XTEND is converted into L-arginine, improving nitric oxide production and blood flow to the muscles. ProBody Warehouse endorses recommendations that athletes take XTEND with plenty of water and start with a low dose, which can be increased as tolerated. The supplement is not recommended for those who are taking nitrates or PDE-5 inhibitors.
Scivation XTEND BCAA is now available in 13 flavors and may be ordered online in 30-serving and 90-serving tubs. All orders are fulfilled through the ProBody Warehouse distribution hub, which supports four retail locations as well as nationwide and international orders.
"XTEND is an award-winning BCAA supplement with 7g of BCAAs per serving - 2g more than most blends on the market," says a spokesperson for ProBody Warehouse. "The citrulline malate in XTEND is blended with research-backed ratios of other essential and non-essential BCAAs to maximize performance."
For more information and to order online, visit https://probodyonline.com
Contact Info:
Name: Rob Hagos
Email: Send Email
Organization: ProBody Warehouse
Address: 301 W. MAIN ST, El Cajon, California 92020, United States
Phone: +1-619-593-0466
Website: https://probodyonline.com/

Source: PressCable
Release ID: 89108717
If you encounter any issues, discrepancies, or concerns regarding the content provided in this press release that require attention or if there is a need for a press release takedown, we kindly request that you notify us without delay at error@releasecontact.com. Our responsive team will be available round-the-clock to address your concerns within 8 hours and take necessary actions to rectify any identified issues or guide you through the removal process. Ensuring accurate and reliable information is fundamental to our mission.