ProstaKnight, an online resource for those seeking reliable prostate health information, has launched a new report exploring Ashwagandha's potential sleep and blood pressure regulation benefits in those with Prostatitis and benign prostatic hyperplasia (BPH).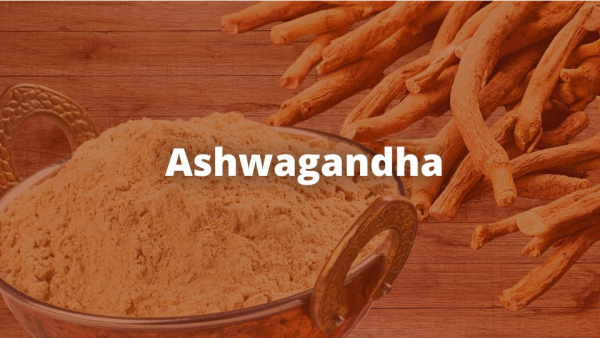 Mississauga, Canada - September 29, 2023 —
The recently released report, titled "Herbal Ashwagandha for Prostatitis & BPH: Sleep & Blood Pressure," explores the effects of supplements such as Ashwagandha and how it may aid sleep disruptions and prostate symptoms in men. The report also addresses some of the most common concerns about Ashwagandha, including its safety and effectiveness.
More information can be found at https://prostaknight.com/ashwagandha-prostate-sleep-benefits
The report comes as more men seek natural solutions for age-related prostate symptoms and frequent nighttime urination interrupting sleep cycles. The most common cause is an enlarged prostate. Ashwagandha, an adaptogenic herb, has been used in Indian medical practices for over 3,000 years. Modern research indicates it has anti-inflammatory and antioxidant properties that may benefit the prostate.
Harvard Medical School research shows that half of all men will experience symptoms of an enlarged prostate, also known as benign prostatic hyperplasia (BPH), by age 60. By age 85, the proportion of men with BPH reaches 90%. The report examines specific mechanisms by which Ashwagandha could regulate prostate cell growth and relieve associated urinary symptoms.
ProstaKnight's report compiles studies showing Ashwagandha's effects on sleep quality. The research found decreased sleep latency and increased total sleep time in subjects taking the herb. Improved sleep is a highly desirable benefit for men with prostate issues that cause frequent nighttime urination. Not only do constant bathroom trips disrupt necessary sleep, but the looming anxiety and anticipation also take their toll. Instead of sleeping, men with prostate issues can lie awake on high alert, waiting for the next emergency bathroom visit.
The report provides a breakdown of optimal Ashwagandha dosages for various age groups, which studies indicate range from 300mg to 500mg per day. It also advises caution for those on thyroid medications, as Ashwagandha may increase thyroid hormone levels. Consulting a healthcare professional before beginning supplementation is always recommended.
ProstaKnight provides readers with practical, science-based health advice from experts in medicine, naturopathy, and holistic health. As Senior Editor for the company, Elvis Sankar drew from personal experiences with prostate health in his family. He possesses a deep understanding of biology, chemistry, and physics, gained from his studies at prestigious universities in London and Cambridge. ProstaKnight is committed to making complex scientific information about prostate wellness understandable to everyone.
"We know how frustrating disrupted sleep can be for men with prostate issues," said a spokesperson from ProstaKnight. "Our in-depth report on Ashwagandha consolidates research pointing to its promising benefits, both for prostate health and improving sleep quality."
Additional information on Ashwagandha's benefits for prostate wellness is available at https://prostaknight.com/ashwagandha-prostate-sleep-benefits
Contact Info:
Name: Elvis Sankar
Email: Send Email
Organization: ProstaKnight
Address: 1339 Matheson Boulevard East, Mississauga, Ontario L4W 1R1, Canada
Website: https://prostaknight.com/

Source: PressCable
Release ID: 89108978
Should you come across any errors, concerns, or inconsistencies within this press release's content, we urge you to reach out without delay by contacting error@releasecontact.com. Our committed team will promptly address your feedback within 8 hours and take appropriate measures to resolve any identified issues or guide you through the removal process. Providing accurate and dependable information remains our utmost priority.