ProBody Warehouse has expanded its product line to include XTEND Original BCAA, highlighting the notable ingredient L-Valine and its potential benefits for mental focus in athletes.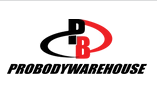 El Cajon, United States - September 27, 2023 —
ProBody Warehouse, an online sports nutrition store, announced the release of XTEND Original BCAA. The formula delivers 7g of BCAAs per serving and augments athletes' mental acuity, explicitly harnessing valine's benefits.
For more information, visit https://probodyonline.com/products/scivation-xtend-bcaa
The increasing emphasis on cognitive performance in athletics has spurred the development of nutritional solutions addressing muscular strength and mental focus. ProBody Warehouse's XTEND Original BCAA contains L-valine. This essential amino acid is a precursor to neurotransmitters such as serotonin, dopamine, and norepinephrine, vital for attention, memory, and focus.
Scivation XTEND BCAA has an amino acid profile comprising L-leucine, L-glutamine, L-valine and L-isoleucine. Additionally, it contains a sodium and potassium electrolyte blend and Vitamin B6. Beyond its neurological advantages, valine further enhances blood flow to the brain owing to its vasodilatory effects, promoting alertness. It can potentially reduce muscle fatigue - a common deterrent to cognitive function.
Athletes, often exposed to intensive training regimes, can experience heightened stress and anxiety. Valine's role in mitigating these pressures is supported by studies that link it to stress reduction. XTEND contains leucine, isoleucine, and valine in a 2:1:1 ratio that promotes muscle protein synthesis (MPS) and improves athletes' alertness and mental focus markers.
With four branches and a distribution hub in San Diego County, ProBody Warehouse continues to support research-backed sports nutrition and supplementation. The store has earned the informal title 'The Athlete's Candy Shop' for its extensive line of supplements both in-store and online.
A representative from ProBody Warehouse says, "We are excited to showcase Scivation XTEND BCAA as a mental focus performance supplement for athletes. We take great pride in helping you achieve your fitness goals by recommending science-based products. Staff members hand-pick and test many of our supplements for potency and quality before these products go on sale."
For more information and to order online, visit https://probodyonline.com
Contact Info:
Name: Rob Hagos
Email: Send Email
Organization: ProBody Warehouse
Address: 301 W. MAIN ST, El Cajon, California 92020, United States
Phone: +1-619-593-0466
Website: https://probodyonline.com/

Source: PressCable
Release ID: 89108715
If there are any deficiencies, discrepancies, or concerns regarding the information presented in this press release, we kindly request that you promptly inform us by contacting error@releasecontact.com. Our dedicated team is committed to addressing any identified issues within 8 hours to guarantee the delivery of accurate and reliable content to our esteemed readers.