3D printer resource Functionalize has published a new report that highlights high-quality but budget-priced printers on the market.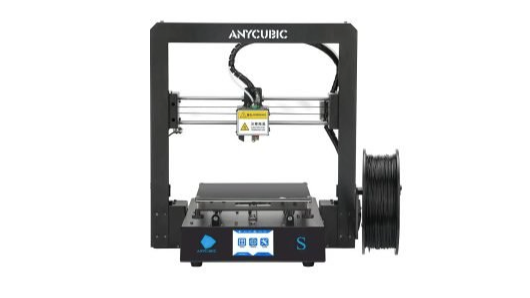 New York, United States - September 27, 2023 —
Readers of this new report can learn about highly recommended 3D printers that are under the $500 price range. The guide highlights the growing popularity of 3D printing, showing that options now exist for the so-called "prosumer" market.
More information is available at https://functionalize.com/best-3d-printers-under-500/
In an era where 3D printing is poised to revolutionize industries, Functionalize emphasizes the availability of quality 3D printers across a range of price points. As such, the report serves as a valuable resource for readers seeking to explore cost-effective 3D printing solutions.
Each printer featured has undergone rigorous evaluation, considering key factors such as material compatibility, noise levels, extra features, and affordability. This ensures that there are various options for different use cases, especially since no two individuals have the same needs.
INCREASINGLY POPULAR
As industry data reveals, there are now one million 3D printers around the world. Further proving the device's popularity, prices have fallen by over 50% in just the last five years. Hence, more and more individuals - be they hobbyists or companies - have access to 3D printing.
Through its new guide, Functionalize seeks to foster the growth of this nascent but fast-growing industry. In all, the volume covers six different products from reputable manufacturers.
AFFORDABLE BUT POWERFUL
The report names the FlashForge Adventurer 3 3D as the "Best Small Printer," given its petite form factor. The space-saving design, cloud printing capability, and user-friendly interface cater to those who value efficiency and convenience.
Another standout in the guide is the QIDI Tech X-Pro, which was named "Best Machine" in the budget 3D printer category. Its cutting-edge features, including breakpoint printing and dual extruder assembly, make it suitable for those interested in more advanced projects.
Functionalize spotlights the QIDI Tech X-Maker as well, which it recognized as the "Best Value - All-Purpose" 3D printer in the report. As reviewers note, this affordable entry point into 3D printing does not compromise on quality, making it an ideal choice for both novices and intermediate users.
The authors note that enthusiasts can see other special citations as well as more detailed product specifications if they read the report in full.
Those who wish to do so can access the guide at no cost through https://functionalize.com/best-3d-printers-under-500/
Contact Info:
Name: Scott Hall
Email: Send Email
Organization: Functionalize
Address: 60 W 23rd St Suite 638, New York, NY 10010, United States
Website: https://functionalize.com/

Source: PressCable
Release ID: 89108696
Should any problems, inaccuracies, or doubts arise from the content contained within this press release, we kindly request that you inform us immediately by contacting error@releasecontact.com. Our dedicated team will promptly address your concerns within 8 hours, taking necessary steps to rectify identified issues or assist with the removal process. Providing accurate and dependable information is at the core of our commitment to our readers.