Scheduled for launch by the year end, Money Industries aims to reach the companies it serves to 76.4% of the world population within a year.
London, England, United Kingdom - September 27, 2023 —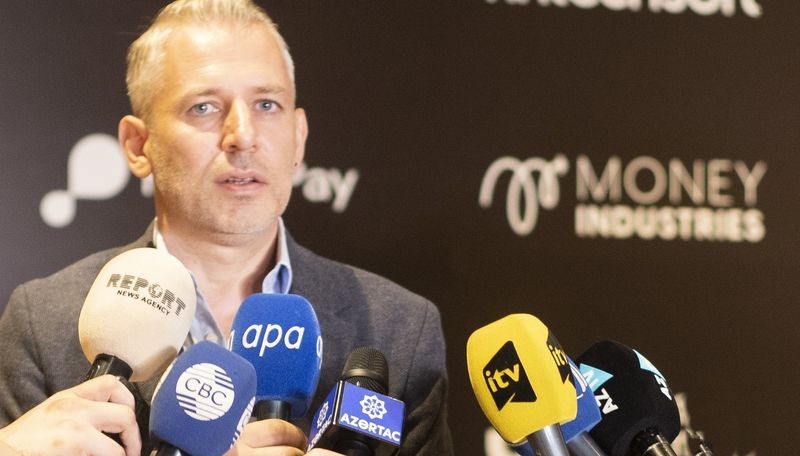 In an era marked by surging global trade flows and the burgeoning evolution of financial technology start-ups, Money Industries emerges as an exciting new fintech entity, providing useful cross-border transfer solutions. 

Based in Estonia, Money Industries allows entities possessing a local payment system or financial institution to conduct corporate or individual payments across regions such as Central Asia, Eastern Europe, Turkey, the UK, Africa, and the Middle East, eradicating the prerequisite of specialized knowledge. 
Scheduled for launch by the year end, the firm aspires to reach the companies it serves to 76.4% of the world population within a year, leveraging collaborations with its associates in Europe, Turkey, the Middle East, and more.
More than two decades of expertise in payment systems

According to the 2022 McKinsey Global Payments Report, the fintech sector saw an 11 percent increase in global payments revenues in 2021 and a 27 percent recovery in global trade flows, transcending the pre-pandemic levels of 2019. This revitalization, driven by heightened commodity prices and the release of pent-up demand, accentuates an escalating need for fintech solutions attuned to an increasingly globalized trade landscape.

Established by visionary entrepreneur Kutay Yalınkılınç, with over two decades of expertise in payment systems, Money Industries is positioned as a solutions-provider for fintech startups. It empowers them to conduct global money transfers independently of banks or local incorporation mandates. 

"Money Industries is conceived from a vision to revolutionize the financial domain, serving as a fintech designed expressly for fintechs, fostering seamless, unrestricted global transactions," articulates Kutay Yalınkılınç.
Beacon of transformative innovation

In a financial landscape experiencing paradigm shifts, unprecedented inflation, and interest rate spikes in numerous nations, Money Industries strives to become a beacon of transformative innovation, recalibrating payment dynamics and facilitating fintech firms to shift their focus from mere growth to a sustainable profitability model.
Money Industries aims to address the diversified needs of the global ecosystem by offering indispensable, innovative solutions for fintech initiatives aiming to thrive in a globally interconnected and regulated environment.
About Money Industries
Money Industries is a payments fintech firm, specializing in advanced cross-border transfer solutions. Founded in Estonia by fintech innovator Kutay Yalınkılınç, the firm is committed to promoting global financial inclusivity and innovation, emerging as a crucial ally for fintech start-ups globally.

Contact Info:
Name: Kutay YALINKILINC
Email: Send Email
Organization: Money Industries
Website: https://www.ftihub.com/

Release ID: 89108629
If there are any deficiencies, discrepancies, or concerns regarding the information presented in this press release, we kindly request that you promptly inform us by contacting error@releasecontact.com. Our dedicated team is committed to addressing any identified issues within 8 hours to guarantee the delivery of accurate and reliable content to our esteemed readers.