The connoisseurs at Coffee Lover announce a guide to help other java fans create authentic cappuccino at home using simple, inexpensive tools. As custom bean rosters, they are passionate about coffee and driven to help everyone find their perfect cup.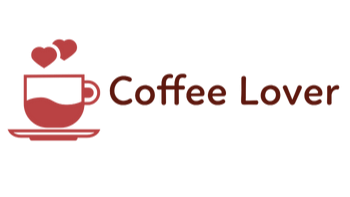 Sea Girt, United States - September 27, 2023 —
Regular cappuccinos from the coffee shop can be a necessary but hefty addition to the dining budget. A new guide from the caffeine devotees at Coffee Lover reveals the trick to making café-worthy cappuccino without expensive machines or tipping a barista.
Interested parties can learn more at https://coffeelovr.com/three-easy-steps-to-making-homemade-cappuccino
Many have experienced sticker shock at the coffee shop as inflation bumped costs for beans, cream, flavorings, transportation, and labor higher. A popular Seattle-based coffee chain announced it was increasing its prices across the board by 6 percent last year, according to the Associated Press, and several competitors followed suit.
Market experts are mixed on coffee's price trajectory over the next two years. Regardless, a trip downstairs is always quicker and more affordable than a trip to the café - or to Italy, the home of the frothy beverage. The guide from Coffee Lover walks customers through the process of making cappuccino at home.
Rather than a pricey cappuccino maker, home baristas will only need simple tools like a percolator, milk frother, and sauce pan, according to Coffee Lover. The guide recommends an aluminum or stainless steel percolator with a capacity of 1 to 10 cups. Manual or battery-operated frothers will both yield good results.
Even though it's a simple recipe, cappuccino is a relatively modern drink, when compared to tea or even standard coffee. A drink similar to cappuccino arose in Vienna coffee houses in the 1770s, titled "kapuziner." The name came from the drink's color, which was reminiscent of Capuchin monk robes, thanks to the combination of coffee and whipped cream.
The Viennese drink, which also includes cocoa and other flavors, has since become associated with the name "Wiener Melange." Italian cappuccino, which emerged around 1900, is made simply from espresso grounds, milk, and sugar, which is why it's so easy and affordable to make at home without complex machines and processes, according to Coffee Lover.
"Cappuccinos are a delicious coffee drink, but they can be expensive to buy from cafés," a representative for the company said. "With just a few minutes of preparation, you'll have a delicious and satisfying homemade cappuccino that costs a fraction of what you'd pay at the café."
Coffee Lover was founded by Scott Hall, a long-time coffee connoisseur on a mission to create the perfect custom roast. Starting off with a workbench and a one-pound roaster, Hall experimented until arriving at an assortment of rich, full-bodied blends with just the right touch of acidity.
For more information, please visit https://coffeelovr.com/three-easy-steps-to-making-homemade-cappuccino
Contact Info:
Name: Better Online Info LLC
Email: Send Email
Organization: Coffee Lover
Address: 2150 New Jersey 35 Suite 250, Sea Girt, NJ 08750, United States
Website: https://coffeelovr.com/

Source: PressCable
Release ID: 89108661
Should you detect any errors, issues, or discrepancies with the content contained within this press release, or if you need assistance with a press release takedown, we kindly request that you inform us immediately by contacting error@releasecontact.com. Our expert team will be available to promptly respond and take necessary steps within the next 8 hours to resolve any identified issues or guide you through the removal process. We value the trust placed in us by our readers and remain dedicated to providing accurate and reliable information.