As the cryptocurrency industry enters the era of cross-chain, the public chain ecosystem of the Web3.0 world continues to expand
United States of America - September 27, 2023 —
As the cryptocurrency industry enters the era of cross-chain, the public chain ecosystem of the Web3.0 world continues to expand, with many applications being built in different independent ecosystems. While some attempt to deploy across multiple blockchains, their liquidity inevitably becomes fragmented. When it comes to cross-chain transactions, users often have to rely on centralized exchanges (CEX) or cumbersome cross-chain bridges to transfer assets. This process is not only tedious but can also expose privacy concerns, and the complexity adds to security risks. The SCF (Standard Cross Finance) Financial Public Chain, a highly anticipated platform in the digital financial market, has introduced an innovative cross-chain Swap called "FinSwap" to address these challenges. FinSwap is a crucial component of its eight major financial ecosystem projects.
The eight major ecosystem projects of the SCF Financial Public Chain include Cross-chain Asset Exchange (FinSwap), Financial Soul Tokens (FinSBT), Native Stablecoins (FUSD), Payments and Related Applications (FinPay), Cross-chain Financial Bill Trading Market (FinBill), Derivatives Exchange (FinEX), WEB3.0 Social Platform (FinBox), and the next-generation GameFi (FinSOUL).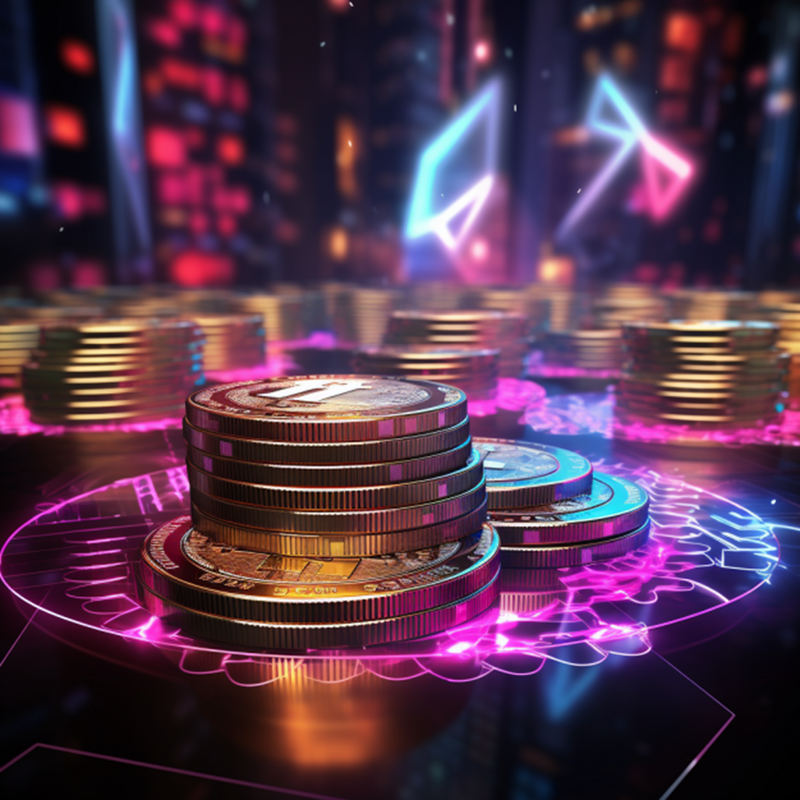 Among them, FinSwap is a composable full-chain liquidity aggregation protocol, and its asset cross-chain and exchange processes are fast and imperceptible to users. After the brand upgrade of the SCF Financial Public Chain, the performance of FinSwap has been significantly optimized. Its transaction contracts can run on the Fin-Chain with a TPS (Transactions Per Second) of up to 80,000+, providing users with a trading experience close to centralized exchanges (CEX), which was previously unimaginable in traditional cross-chain Swaps.
One of FinSwap's key features is its use of the ALLIM message cross-chain framework to aggregate liquidity from different blockchains. It also allows other decentralized applications (DApps) to access deep liquidity, helping them attract liquidity from various blockchains. This means users can achieve asset exchanges with minimal cost for optimal rates and minimal slippage, enjoying deep liquidity.
Furthermore, in terms of capital efficiency and slippage control, FinSwap adopts a third-generation AMM (Automated Market Maker) mechanism, allowing for more precise capital allocation. This increases capital utilization efficiency, reduces trade slippage, and effectively mitigates rapid asset fluctuations.
Amidst the constant emergence of metaverse and DeFi (Decentralized Finance) projects in the market, FinSwap, the full-chain liquidity aggregation protocol by SCF Financial Public Chain, provides users with an almost seamless experience, bringing greater efficiency to capital utilization and a more stable trading experience for the entire crypto financial ecosystem. At the same time, FinSwap showcases the technical advantages of the SCF Financial Public Chain in the decentralized cross-chain field, paving the way for more transformative developments in the industry's future.
Looking ahead, beyond FinSwap, the SCF Financial Public Chain will continue to drive the development of the public chain financial ecosystem. With its eight major ecosystem projects as a foundation, it aims to bring innovation and change to various fields, including finance, payments, trading, social interactions, gaming, and more. Additionally, it will inject more diversity into the SCF Financial Public Chain ecosystem, using the power of finance to create greater social welfare.
Contact Info:
Name: Jo Connie
Email: Send Email
Organization: SCF Chain
Address: 18 South 2nd Street San Jose California 95113 United States of America
Phone: 1(628)258-1668
Website: http://www.scfchain.io

Release ID: 89108631
In the event of detecting errors, concerns, or irregularities in the content shared in this press release that require attention or if there is a need for a press release takedown, we kindly request that you inform us promptly by contacting error@releasecontact.com. Our dedicated team will promptly address your feedback within 8 hours and take necessary actions to resolve any identified issues diligently or guide you through the removal process. Providing accurate and dependable information is our utmost priority.