Rick Bayuk, founder of Amplified Mindest Consulting (203-344-7701), has recently expanded his practice to serve clients in Essex, CT. Mr. Bayuk's firm specializes in helping young adults and teens actualize financial and life goals through positive mindset development.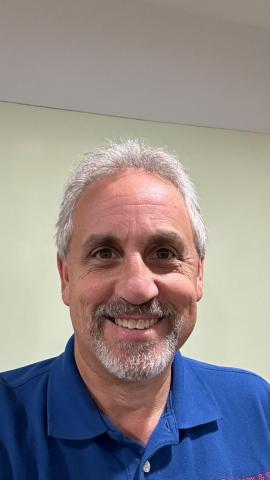 Sandy Hook, United States - September 27, 2023 —
Amplified Mindset Consulting has created a 24-week program with proven results to help teens and young adults in Essex foster confidence, reduce fear and achieve financial goals.
For more information, please visit https://www.amplifiedmindset.com
Amplified Mindset's 'Thinking Into Yourself' program provides participants aged 18-35 with the tools needed to set life goals and develop as entrepreneurs. The program was created by Rich Bayuk, founder of Amplified Mindest and a certified Proctor Gallagher Institute Consultant.
According to a recent CNN report, 69% percent of students in Gen Z are concerned about their financial future and security. Young adults in Gen Z are also experiencing a higher level of mental health struggles than previous generations. The isolation and disruption caused by the COVID-19 pandemic only exacerbated the issues teens and emerging adults are facing today.
Entrepreneur and life coach Rich Bayuk has developed an effective approach to mitigating fear and empowering young adults to succeed in life and in business.
Amplified Mindset's 'Thinking Into Yourself' program is available as a group or one-on-one mentoring experience. Both options include video modules, self-coaching workbooks and somatic practices aimed at reprograming patterns of thought to foster growth. The 24-week programs are designed for the personal development of students, athletes, entrepreneurs and young parents.
About Amplified Mindset Consulting Founder Rich Bayuk
An entrepreneur since 1989, Rich Bayuk discovered a passion for helping people to achieve their greatest potential. After becoming a certified Proctor Gallagher Institute Consultant, Mr. Bayuk founded Amplified Mindset with the goal of giving young people the tools needed to actualize financial success.
A satisfied client said: "I had the privilege of working with Rick, the mindset guru, focusing on both life and career growth. I couldn't be more pleased with the outcomes and the transformative experience he provided. His guidance not only helped me achieve significant career growth but also led to a profound shift in my mindset. His coaching truly was a life-changing experience, and I'm grateful for the positive impact he's had on my journey."
Interested parties can learn more about mentorship and coaching programs offered by Amplified Mindset at https://www.amplifiedmindset.com
Contact Info:
Name: Rick Bayuk
Email: Send Email
Organization: Rick Bayuk Amplified Mindset Consulting
Address: Sandy Hook, Sandy Hook, CT 06470, United States
Website: https://www.amplifiedmindset.com/

Source: PressCable
Release ID: 89108774
Should there be any problems, inaccuracies, or doubts arising from the content provided in this press release that require attention or if a press release needs to be taken down, we urge you to notify us immediately by contacting error@releasecontact.com. Our efficient team will promptly address your concerns within 8 hours, taking necessary steps to rectify identified issues or assist with the removal process. Providing accurate and dependable information is central to our commitment.