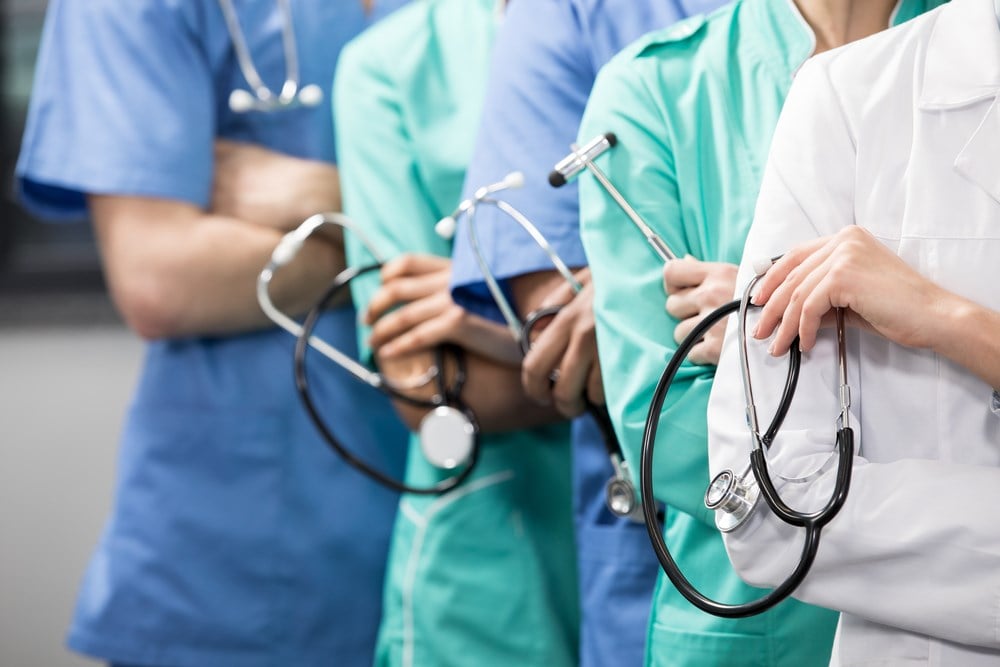 Many investors continue to look for growth wherever they can find it. That makes the healthcare sector very compelling. For several reasons, investors consider healthcare stocks, particularly health insurance stocks, the right prescription for an ailing portfolio.  
First, there's a huge addressable market. If Benjamin Franklin were alive today, he might add health insurance to death and taxes being the only certainties in this world. Ever since the passage of the Affordable Care Act, every U.S. citizen has been required to have health insurance. This means that health insurers have a stable base of recurring revenue.  
Second, this sector used artificial intelligence (AI) before AI became the must-have application for every business. And as AI continues to expand, so will the ability of these companies to make data-driven decisions that will lower costs and add efficiency. 
Here are three healthcare stocks that are sound choices to own today and well into the future.  
An Undervalued Leader Continues to Beat Expectations 
UnitedHealth Group Incorporated (NYSE: UNH) provides health insurance benefits through its namesake UnitedHealth Group division and its Optum division. The Optum division will likely create the most significant opportunity for growth-oriented investors.  
Optum uses AI, physicians' expertise, and evidence-based medical research to tackle the challenges of appropriate reimbursement and accurate documentation. Optum currently serves over 101 million unique customers.  
In its second-quarter earnings report, UnitedHealth beat expectations on the top and bottom lines. This continues a trend that has been in place for several years. Analysts forecast 12.5% earnings growth, nearly identical to the 13% upside they give to the UNH stock price.  
Adding to the idea that UnitedHealth Group is undervalued is a forward price-to-earnings ratio of 20.5x. Investors also get a stable dividend that yields 1.47% and has an annual payout per share of $7.52.  
More Growth Expected for this Insurance Provider 
The aging of America is a continuing trend that ensures the health insurance pie is large enough to go around. And Humana Inc. (NYSE: HUM) is another health insurance giant that continues to post strong revenue and earnings growth. In addition to its core insurance unit, Humana has its CenterWell online pharmacy division.  
Since July 2023, HUM stock has been up 16%. However, investors who have been on the sidelines shouldn't fret. That 16% growth has brought the stock back to within one percent of where it started the year. Analysts project the company to grow earnings by 13.4% and project the HUM stock price to have a 20% upside. 
You're also getting a stock that's undervalued relative to the sector. It has a forward P/E ratio of approximately 17x, and management is setting aside $2.8 billion for share repurchases in 2023.  
Strong Earnings May Signal the Next Leg Higher 
Cardinal Health, Inc. (NYSE: CAH) provides critical products and services to the broad healthcare sector. CAH stock is up nearly 18% in 2023 and 30% over the last 12 months. But a slight pullback before the company's earnings report sets investors up for even further growth.  
Cardinal Health reported earnings on August 15 and beat on the top and bottom lines. The company also raised its forecast for fiscal year 2024. This comes after the company upped its guidance for the remainder of 2023 in its prior earnings report.  
Based on that news, the Cardinal Health analyst ratings on MarketBeat show nine analysts have increased their price targets for CAH stock since the beginning of June. But those forecasts aren't pricing in this latest forecast. That means that analysts are likely to revise their estimates for the stock, which will be a catalyst for further growth.  
At 52x earnings, CAH stock is expensive now. But the stock has a forward P/E ratio of just 15x. And investors are buying shares of a Dividend Aristocrat that has raised its dividend in each of the last 38 years.