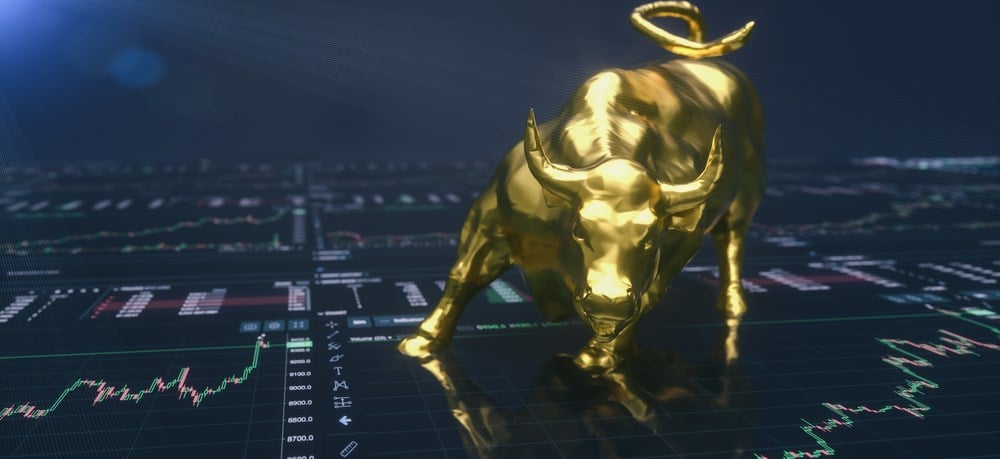 SunCar Technology Group Inc (NASDAQ:SDA) has been on a wild ride — and it's only just begun.
On May 17th, the Shanghai-based auto services startup completed its business combination with special purpose acquisition company (SPAC) Goldenbridge Acquisition Limited. The next day, SunCar began trading on the Nasdaq under its own SDA symbol. Then the fireworks began.
Following a day one slump, the stock started generating interest. More than 12 million shares exchanged hands on May 19th, setting the stage for an explosive run. SunCar rode a stunning 7-day win streak as high as $45.73 as momentum traders piled into the hot name. At the peak, the gain from the de-SPAC open was more than 800%. 
The joy ride came to an abrupt halt on Friday, however, when SunCar crashed 46% to $23.30. Bandwagon bulls that flew too close to the SunCar got burned badly, a reminder of how hot new issues can produce huge losses just as easily as huge gains. 
What Does SunCar Technology Group Do?
SunCar Technology has two related but distinct businesses. First, it provides auto aftermarket services in China, the world's largest passenger vehicle market. Its digital platforms connect drivers with a nationwide network of parts, service and maintenance providers, essentially making it an online aggregator. 
The company's second business is auto insurance. Similarly, its cloud-based platform helps enterprises manage their customers and gain broader access to China's massive driver base. Drivers in turn get access to hundreds of independent insurance provider quotes all in one spot.
The two businesses combined make SunCar an Amazon-esque pioneer in China's auto aftermarket. 
What Ignited the SunCar Technology Rally?
On May 25th, SunCar announced that it entered into a private share placement with Anji Zerun Private Equity Investment Partnership. The nearly $22 million investment stands to benefit the company in two ways: 1) it provides additional capital that can be used to build out the digital platforms and advertise the offerings, and 2) it helps legitimize the business by demonstrating significant interest from an institutional investor.
The private placement news was a positive but it only got the ball rolling. From there, trader enthusiasm took over, helping SunCar soar to heights that were disproportionate to the news flow. A heavy dose of Stocktwits and other social media chatter helped fuel a parabolic run that was littered with trading halts. In the end, emotion and not fundamentals was the main driver. 
Is SunCar Technology Stock a Good Investment?
SunCar is aiming to change how auto insurance and aftermarket services get purchased in China. Its digital platforms represent a novel shift from brick-and-mortar and single website alternatives, but they remain highly unproven. 
The company has yet to generate any significant revenue and is operating at a net loss. And yet two weeks into its public trading debut, it commands a $3.6 billion market cap. It's a valuation that already exceeds S&P 500 components DISH Network and Newell Brands.  
As the Chinese economy continues to recover and more cars buzz around the streets, the SunCar concept could benefit from increasing demand for auto insurance and services. The one-stop cloud portal offers convenience and cost savings to service providers and drivers alike and could very well gain traction in China's almost half trillion dollar passenger vehicle market. 
Until the company starts to show big-time revenue growth and improved profitability, however, fundamental investors may want to stay clear. Along with the highly volatile nature of the stock, the lack of financial strength makes SunCar a speculative name better suited for high-risk traders. 
Moreover, even after Friday's selloff, SunCar looks stretched from a technical indicator perspective. Still warm relative strength indicator (RSI) and Bollinger band readings suggest there could be more near-term downside.
Whether bullish or bearish, future press releases are likely to generate more buzz around SunCar shares. In reality though, social media discussions will probably be in the driver's seat until signs of market adoption emerge.