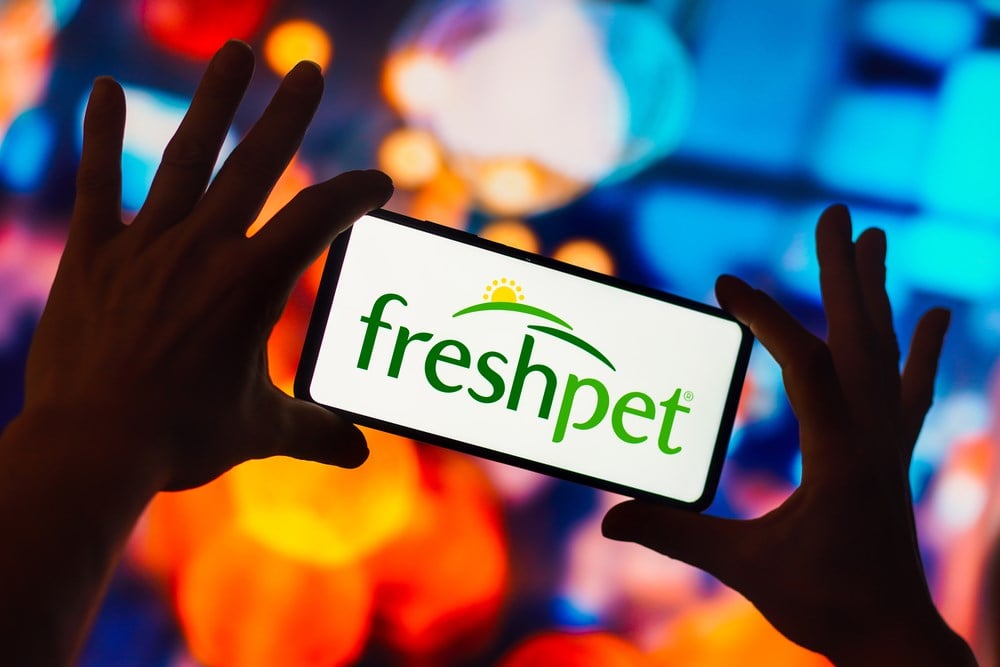 Freshpet's (NASDAQ: FRPT) Q1 results are mixed and left the market wanting more, but the takeaway is bullish. Although profitability took a hit, the company's refocus on profitable growth is paying off. The details impacting profitability the most are non-cash 1-offs, many of which are related to investment in capacity and growth that will lead to leverage and profitability down the road. This means the company is building momentum that will help it to accelerate growth.
Until then, the company's balance sheet is in fine shape, with cash and debt roughly in balance. The cash may dwindle over time as the company invests in its future and builds value for shareholders, but it can be recaptured once it shifts out of the growth phase. 
"We are off to a very strong start to 2023 behind our recently launched Fresh Future plan. That plan promised renewed focus on improving profitability while continuing to drive strong growth. And our first quarter results demonstrate meaningful progress against those goals – particularly in our focus areas of quality and logistics," commented Billy Cyr, Freshpet's Chief Executive Officer. "With our strengthened organization and the Ennis Kitchen on-line, we believe we can continue to improve on that performance and deliver the significant value creation that one would expect from a high-growth brand like Freshpet."
Freshpet Has Strong Quarter; Shares Move Higher 
Freshpet had a strong quarter reporting $167.5 million in revenue for a gain of 26.7% compared to last year. This is 300 basis points better than the Marketbeat.com consensus estimate and is driven by velocity and pricing. The bad news starts with the gross margin, which fell 360 bps compared to last year. The good news is that depreciation related to expansion activity accounts for much of the loss. The remainder is due primarily to share-based compensation and unabsorbed plant costs for the Ennis Kitchen. 
The company's net loss was $24.8 million, which was unexpected but manageable given the balance sheet and expansion plans. The company's cash balance is enough to sustain operations for over a year at this burn rate. There is an expectation for the margin to improvise substantially by the end of the fiscal and calendar years, so operations might be sustained without additional cash infusions until positive cash flow is in the picture.
Regarding guidance, the company expects full-year revenue near $750 million compared to the $752 million Marketbeat.com consensus. Both targets forecast a sharp uptick in business starting in the current FQ3 period. 
The Analysts Could Provide A Catalyst For Freshpet To Rally 
Marketbeat's analyst tracking tools have yet to pick up any new reports on Freshpet, but there is a potential catalyst in the data. The sentiment has held firm at Moderate Buy for the last year while the price target moved lower. However, the price target hit bottom after the last report and has trended sideways.
The $75.50 consensus target is above a critical resistance point, so moving up to that level could spark a sustainable rally if spurred by analysts' upgrades or price target revisions. The short interest is another factor listed at 15% and is more than enough to fuel a short-covering rally and aid this stock's upward movement. 
The line in the sand Freshpet needs to cross is $73.22. The market is moving up to that level and may move above it. If so, this market will likely enter a new rally mode, but there is a risk. If the market can not reach this critical level, it may remain range bound until later in the year. In that scenario, the market could return to the $50 or $60 levels, which looks unlikely now.