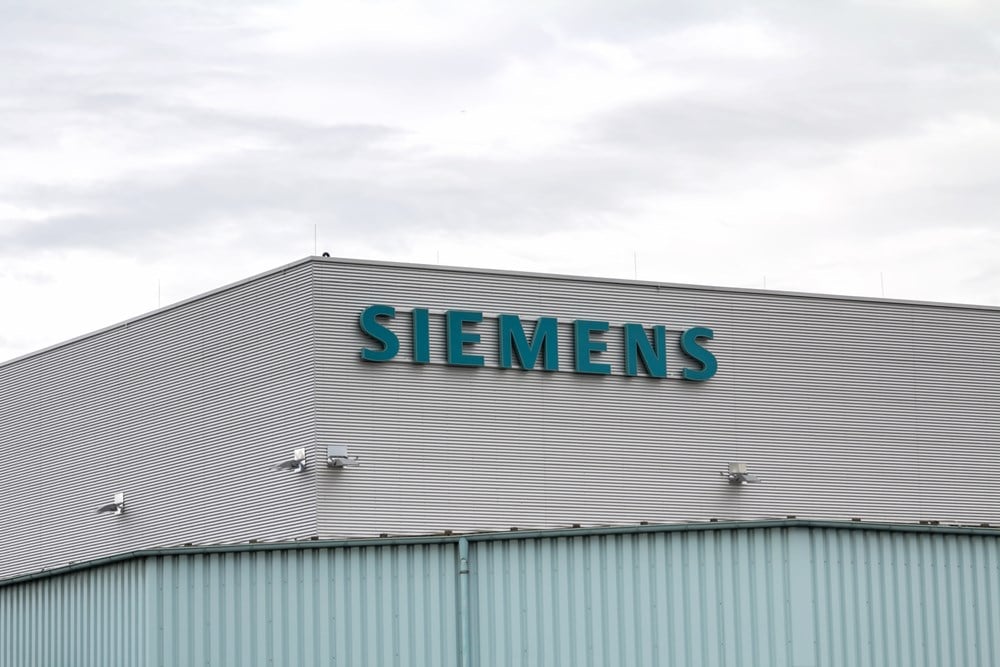 Shares of Siemens Aktiengesellschaft (OTCMKTS: SIEGY) showcased a massive 78% rally after 2022, full of natural growth, paired with enriched multiples on these expanding financials. Today, Siemens chart shows that the stock is consolidating around the $77-$80 range as investors look for more directional data in further developments, which may have come through within the second quarter 2023 earnings press release.
As the company reports several records during the quarter, investors wonder whether a pullback in the stock is a sensible target to wait for or whether the time is now to start accumulating exposure in the company's bright future. Analysts agree, via their consensus price targets pointing to a double-digit upside, that the momentum build-up within the business is here to stay. Moreover, as management raises its outlook for the second time this year, investors are in for a digital technology campaign to push an even more significant margin boost.
Records on Records
Management is pleased to report that the company's smart infrastructure and digital industries achieved quarterly profits. On the back of sustained demand and a record in order backlog, CEO Roland Busch is more optimistic than ever about the company's future, which can expect to increase its earnings and margins further as the full year 2023 outlook suggests—expecting net comparable revenue growth (excluding any currency translation) in the range of 9% to 11%, compared to last year's guidance range of 7% to 10%.
Previously expecting to finish the 2023 fiscal year with earnings per share of 8.90 to 9.40 Euro, management is now comfortable targeting a renewed 9.60 to 9.90 Euro range. 
Within management's second quarter 2023 earnings presentation, a few highlights provide needed direction for investors on edge about picking up shares today. Among other things made clear, the book-to-bill ratio is now 1.22, acting as a proxy for demand and typically hovering around a 0.80 reading.
This signifies that a 105 billion Euro backlog is more than the company can handle and thus allows for some pricing power. In addition, accruing to a 14% year-on-year revenue growth rate is the efficiency of backlog conversion rates and profitability. 
Having achieved a near-record level of free cash flow, representing 2.3 billion euros, the company could execute some of its share repurchase programs by retiring up to 136.9 million shares off the open market. Expanding operating income margins from 1% last year to 9% this second quarter of 2023 is a proxy for what is to come for the margin boost initiative taken by management, accruing to a subsequent 242% growth in earnings per share year-over-year. 
Tailwinds Pushing a Breakout
Siemens analyst ratings point to a massive 58% upside from today's prices, as momentum achieved in 2022 will only keep going for the remainder of 2023. With an expected compounded average growth rate (CAGR) of 7% from 2022-2025 by exposure to various nations and markets, investors should know where the stock can head.
With digital business revenue representing a third of net company revenue, the digital software as a service transition undertaking in Siemens is a force to be reckoned with. Investing in spaces like smart infrastructure and grid software applications is only the beginning, as other technology markets look to Siemens as a primary provider. 
The Digital Industries (DI) segment is facing significant tailwinds for the foreseeable future, with double-digit growth rates across the board in over six industries. The main drivers will be found in the automotive industry; as driverless vehicle technology becomes of higher interest, Siemens expects materials provided to this space to grow revenue at clips of 20%. Machine building comes in second, representing 15% growth as artificial intelligence (and the chips needed) takes over a larger share of factory daily operations. 
During a Bloomberg Television interview, Siemens CEO stated that "We believe we are sitting on a super cycle..." pointing to the developing trends in areas like climate change prevention technology, urbanization, and the broad digital industries portfolio the company operates within. Busch also points to the economic opportunities seen in the future of China's awakening, expecting that in the second half of 2023, there will be a pick-up in Chinese activity driven by consumer demand.
As a result, Chinese GDP growth expectation falls into the 5% median range, which can be sustained by the current uptrend in the nation's composite PMI index, a proxy for economic growth which ultimately feeds GDP growth.
=