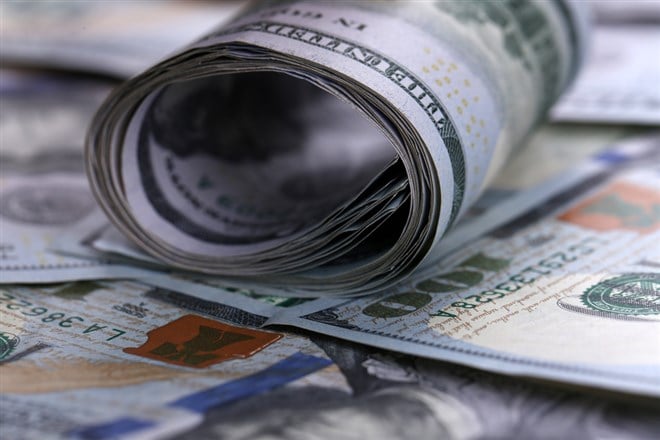 A high dividend yield can be an attractive feature, as it's a way of gauging a stock's dividend payout relative to its price. Some of the highest yields can be found in oil-and-gas master limited partnerships and tanker companies, but you can also get high yields from many other sectors and industries.
For example, S&P 500 stocks paying high dividends represent a range of industries. Those stocks, and their annualized yields, include: 
There are others in that group of high-yielding large caps, but that gives you an idea of the breadth of industries that pay a notable portion of profits out to shareholders. 
But sometimes, some high-yielding companies don't get much attention but could be worthwhile portfolio additions. 
United Microelectronics
One such stock is United Microelectronics Corp. (NYSE: UMC), a Taiwan-based company that makes wafers for telecom, consumer electronics, memory, and personal computing applications. 
The stock currently has an annualized yield of 8.60%. 
Unlike many U.S. companies that pay a quarterly dividend, like clockwork, United Microelectronics has historically paid once a year, but sometimes pays an additional special dividend. Its dividends have historically been paid in July or August, with the most recent payout occurring in July 2022. 
Of course, there's no guarantee that managers will declare a dividend again this year. However, given the company's history of profitability, it's reasonable to believe a dividend may be approved at this year's annual shareholders' meeting, as was the case last year. 
One caveat: Revenue has decreased in recent quarters as inventory correction within the semiconductor industry normalized after the pandemic-era chip shortages. As a result, Wall Street sees a profit decline this year, which may reduce the dividend payout.
Gaming & Leisure Properties Inc. 
Gaming & Leisure Properties, Inc. (NASDAQ: GLPI) is a Pennsylvania-based real estate and investment trust that acquires real property assets leased to gaming operators. It has a portfolio of 59 properties in 18 U.S. states. 
The company's annual dividend yield is 5.3%. 
GLPI reported second-quarter results on February 23, earning $0.94 a share on revenue of $336.4 million, up 11% and 13%, respectively, from the year-ago quarter. 
It declared a first-quarter dividend of $0.72 per share and a special dividend of $0.25 per share related to the sale of the Tropicana building in Las Vegas.
After breaking out of a cup-with-handle base on November 30, the stock has shown choppy trade on a daily chart, but that is smoothed on a weekly view, which reveals rangebound trade between $49.62 and $54.46 in the past three months. That kind of sideways trade can be a precursor to a fresh rally, often with a new earnings report as a catalyst. 
Banco Santander Mexico
Banco Santander Mexico SA (NYSE: BSMX) has a market capitalization of $9 billion, putting it in mid-cap territory. The stock has an annual dividend yield of 9.1%. 
The bank holding company, which operates more than 1,300 branches throughout Mexico, reported fourth-quarter results on February 2. The company earned $0.24 per share, up 26% from the year-earlier quarter. Revenue came in at $2.473 billion, up 50% from a year ago.
Revenue has accelerated in the past four quarters. When interest rates are rising, banks tend to bring in more revenue, as they can lend money for higher rates. 
As with United Microelectronics, this is a non-U.S. company that must adhere to its home country laws, when it comes to dividend payouts. According to the company, "Under Mexican law, dividends may only be paid from retained earnings resulting from the relevant year or prior years' results." the bank last paid a dividend in July 2022.
The company announces dividends in the annual shareholders' The payment of dividends is discussed in the shareholders' meeting, which is scheduled for March 31.