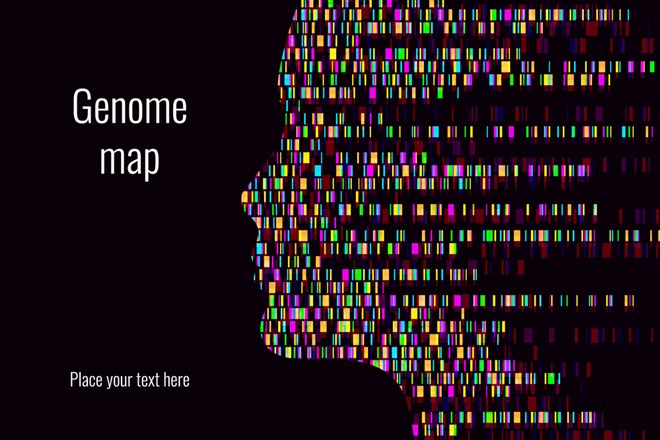 Bionano Genomics, Inc. (NASDAQ: BNGO) illustrates the risk and reward involved with many penny stocks. And that relationship is highlighted further with companies that are involved in emerging sectors like optical gene mapping. The company is growing revenue of its flagship Saphyr® system but is still years away from being profitable. And with its meme stock heyday well in the rearview mirror, the fair question is whether BNGO stock is a risk worth taking?  
The company's stock is down 5% after posting a split-decision in its fourth-quarter earnings report. The company beat revenue expectations by $20 million dollars but missed on earnings by two cents delivering a negative 13 cents per share compared to the negative 11 cents forecast by analysts.  
A Polarizing Stock 
Depending on who you talk to, Binano Genomics is either a moonshot that's hiding in plain sight, or a cautionary tale of a company that's destined to fail. To be fair, some of the negative sentiment may be coming from traders who got burned by chasing BNGO stock in 2021. The stock got caught up in the meme stock trade and soared from being literally a penny stock to over $13 per share.  
On the other hand, bullish investors will point to the company's leadership in optical genome mapping (OGM). In 2023 alone, OGM has been touted for its ability to identify breast cancer, and for its ability to detect all classes of structural variants in many disorders. OGM is also seen as being of particular importance to accurately diagnosing rare pediatric disorders. And Bionano has a commercially available product, the Saphyr® system.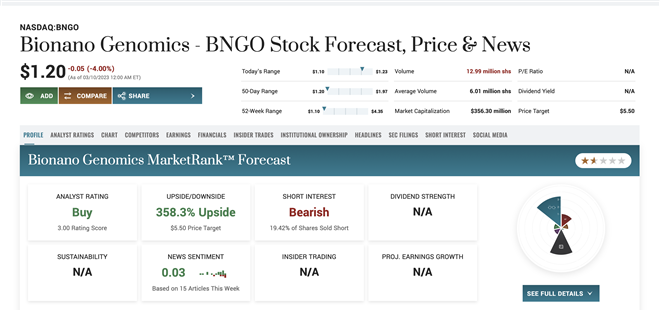 Ahead of Its Time 
The problem is many investors have heard all of this before. The company is growing its revenue at an impressive pace. But it is not profitable and is not forecast to be until at least 2026.  
This is despite the fact that it continues to grow its installed base of Saphyr® systems. The company grew its installed base by 46% from 164 to 240 in 2022. The company plans on increasing that number by another 45% to 350 by the end of 2023.  
Based on that the company is expecting full-year 2023 revenue in a range of $35 million to $38 million. The midpoint of that guidance would show 31% year-over-year growth. That's concerning however, considering that analysts were lowering their revenue forecasts prior to the earnings report. And the consensus number of $42 million suggests that there are more downward revisions to come.  
The question is how much it costs the company to sell the Saphyr® system. In 2022, the company was spending heavily on SG&A at the expense of its margins. Considering that the company continues to burn cash, it's safe to assume that those expenditures are still considerable. 
This could be a company who is ahead of its time. Either way, there is reason to believe that Bionano won't be able to deliver for investors without some further dilution.  
Is a Short Squeeze Possible? 
Given the volume I see on the chart, I'd say it's not likely. Buyers don't seem to be very motivated. Nevertheless, short interest in BNGO stock has climbed significantly in the last month and sits at 19.4% of the shares held by investors. Plus, the short ratio on BNGO stock currently stands at 8.1. That effectively means short traders would need approximately eight trading days to cover their position.  
I'm not predicting a short squeeze, but I'm pointing out that the conditions are favorable should the bulls get motivated.