05/29/2023, Milwaukee // PRODIGY: Feature Story //



Assist Marketing, a national event staffing agency and experiential marketing agency, is pleased to announce that they are now looking for professionals to expand their marketing team. From trade show staffing specialists to promotional brand ambassadors, this nationwide event staffing agency is looking for talented individuals to join their team. #TeamAssist brand ambassadors can be seen activating campaigns for their partners in various parts of the country. Whether the Super Bowl or Coachella, conventions or trade shows, this agency does it all, regardless of how big or small the event is.

Assist Marketing has partnered with several renowned brands, such as Nissan, M&M's, Allstate, AT&T, ESPN, Visa, VEICO, PlayStation, Dunkin, The Home Depot, Google, and more. It has more than 50,000 field staff in its database and adopts industry-leading practices for clients and staff. As part of its client-focused services, it has a foolproof backup policy and on-call representatives readily available 24/7, including nights and weekends. Other benefits clients can get are a dedicated accounts team, W-2 employees, industry-leading insurance policies, event experts, and FaceTime and Skype interviews for all staff.
On the other hand, those looking to be a field staff can benefit from a starting pay of $20 per hour, a guaranteed 30-day payout or less, a user-friendly staffing portal, training calls and documents, on-site leads and management, nationwide programming, and an opportunity to work with high-profile brands. They will be part of one of the leading event staffing agencies with the most talented trade show staffing, promotional brand ambassadors, promotional models, promotional staffing, street teams, influencers, and other creative individuals and event experts.
Working with top experiential marketing agencies like Assist Marketing has its benefits. These agencies handle everything, from the creative side to the implementation, the logistics and the execution. A considerable amount of time goes into creating a campaign, and brands do not want to commit the mistake of hiring just anyone to represent them or run their event. It could make or break the efforts of their campaign. Assist Marketing is not one of those regular event staffing agencies. It is an agency that has the right tools, experience, capabilities, resources, time and compliance, people, and knowledge to set up an event for success and help brands reach their goals.
Those interested in joining one of the leading event staff agencies and top experiential marketing agencies in the nation are welcome. Assist Marketing is looking at expanding its team of event experts in industries such as automotive, eSports, lifestyle, music, retail, sampling, sports, technology, and tours. New individuals joining its teams will be associated with reputed brands across niches. Whether a high-profile multi-day event or a huge music festival, a Fortune 100 company or a startup, Assist Marketing has a team present everywhere to help you.
To learn more, visit https://www.assistmarketing.com/services.
About Assist Marketing

Assist Marketing is a Chicago-based premier events staffing agency, which focuses on clients and their needs. The company has, over the years, managed to build a sizable presence by helping clients with what they need with real-time communication instead of just relying on the use of technology. Furthermore, the company has a track record of employing the most talented and brilliant minds in the industry, which enables it to provide clients with insights that would otherwise not be possible. That's why they have become the go-to marketing agency in the city.
###
Contact
Assist Marketing
W149N7503 Sylvan Ln Menomonee Falls Wi 53051
Phone: (877) 803-7217
Email: sales@assistmarketing.com
Website: https://www.assistmarketing.com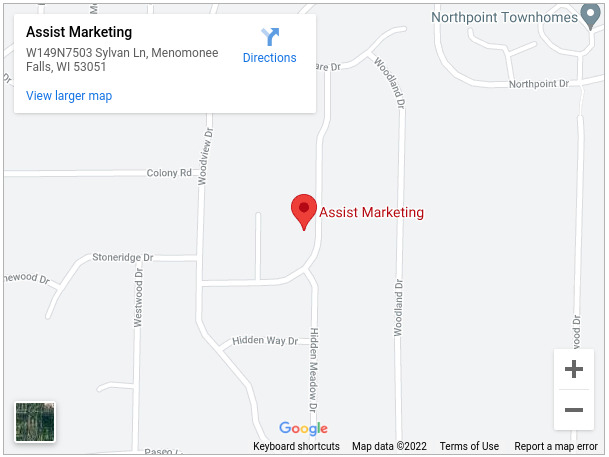 newsroom: news.38digitalmarket.com




Source: 38 Digital Market News

Release ID: 625361

Source published by Submit Press Release >> National Event Staffing Agency Looking for Professionals to Expand Marketing Team