03/20/2023, London // PRODIGY: Feature Story //



An established professional translation company with offices across the UK and Europe, Absolute Translations, has become the first globally to achieve verified carbon-negative status, proving that the business is not producing any harmful carbon, and us actively removing it from the environment.

With professional translation services Manchester and offices also in London and Birmingham, Absolute Translations has achieved carbon-negative status by engaging in partnership projects, planting 200 trees thus far, and removing more CO2 emissions from the atmosphere than it produces, which is an essential focus for international governments trying to reverse damage to the planet.
Changing Commercial Attitudes to Carbon Production
Carbon emissions are the primary cause of climate change and a polluting greenhouse gas that causes harm to natural environments, wildlife, ecosystems and human health, affecting everything from crop production to extreme weather.
The UK government has set out a Net Zero Strategy, aiming to bring all British business sectors to net zero by 2050, which means that work to remove environmental emissions equals the carbon released. The US government has a similar plan, beginning with a target of a 50% to 52% reduction in pollutants by 2030.
However, net zero is effectively the same as carbon neutrality, and while a step forward, it cannot repair the damage caused or remove carbon from the atmosphere.
As more and more consumers make decisions based on the ethics and impact of the brands they choose to buy from, or do business with, around half of all UK businesses aim to reach carbon neutrality by 2030, according to Edie.
Absolute Translations has taken things further by becoming the first translation company sector business to reach not only net zero but carbon negativity, 27 years before the government hopes to bring the rest of the economy to carbon neutrality.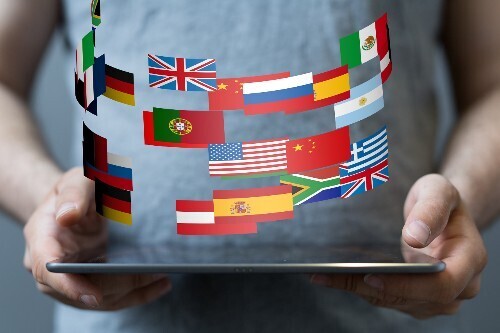 How Absolute Translations Achieved Carbon Negativity
The business began exploring opportunities to minimise its environmental impact in 2018, evaluating its carbon footprint and selecting environmental partners who could advise and implement ways to offset CO2 usage.
Within one month, the company was granted carbon neutral status by Carbon Footprint, showcasing a firm commitment to working with the Brazilian project Portel-Pará Reduced Deforestation (REDD), which aims to stop deforestation.
This progress was only the beginning, and Absolute Translations, providing certified translation services London, created a strategy to build on this initial success and identify opportunities to work vigorously towards carbon negativity.
In the five years since, the business has contributed 200 newly planted trees, replenishing the Amazonian rainforest, which is a vital element in global oxygen production and sustaining species which deforestation has driven close to extinction. It has also engaged in similar carbon reduction projects in Kenya. In total, 150,000 trees have been planted, supporting local communities and building new habitats to replace those that have been lost.
The business continues to focus on carbon reduction and has committed to planting a new tree in these regions for every translation project completed to the value of £500 or above.
Putting the Spotlight on Practical Ways to Achieve Carbon Negativity
Deforestation prevention and replenishing forests with new trees are crucial to slowing and stopping climate change since trees absorb CO2 from the atmosphere while producing oxygen. As a natural climate solution, it is an accessible opportunity for businesses, as opposed to engineered solutions such as carbon capture approaches.
The Pará REDD project operates to CCB Standards (The Climate, Continuity & Biodiversity Alliance) and the Verified Carbon Standard (VCB) and is expected to prevent over 22 million tons of CO2 production over 40 years.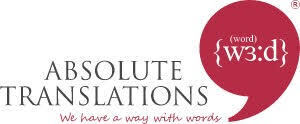 Company CEO, Sergio Afonso said, "Becoming a pioneering brand in the professional translation world has always been pivotal to our business, but we wanted to take this further and show what companies can achieve when they act responsibly and with an awareness of their impact on the environment.

We all know that carbon production is detrimental to the planet and our ecosystems, and it was important for us to represent the change that is possible, not least because of our commitment to supporting the Sustainable Development Goals set by the United Nations.

Everybody at Absolute Translations is proud of what we have achieved and to have found efficient, quantifiable ways not just to stop producing carbon but to remove it from the atmosphere."

Media Contact:

Absolute Translations Ltd
Tel: 03335770767



Source: Woya - Digital PR

Release ID: 558016

Original Source of the original story >> Absolute Translations, UK Certified Translation Company Achieve Carbon Negative Status in World Exclusive