BOCA RATON, Fla., March 29, 2023 (GLOBE NEWSWIRE) -- Grom Social Enterprises, Inc. (NASDAQ: GROM) ("Grom" or the "Company"), a media, technology and entertainment company dedicated to family-friendly programming, web filtering technology, and safe social media for kids, today announced that Curiosity Ink Media, the company's prolific storytelling division, has been named as the exclusive licensing agent for the iconic hit animated kids' series, Denver, The Last Dinosaur from St. Louis-based, WEP, LLC. The announcement was made jointly today by Curiosity Ink Media's Chief Executive Officer, Jared Wolfson, and Bob Koplar, President of WEP.

The animated series centers around a group of California kids who – upon discovering a prehistoric-looking egg which hatches into a real dinosaur – decide to name him Denver and teach him a thing or two about what they know best, all while protecting him from an unscrupulous promoter who hopes to exploit Denver's novelty and rarity.
The partnership between WEP and Curiosity kicks off in June at Licensing Expo 2023, an industry gathering that brings thousands of attendees and brands together to maximize a property's influence among consumers through products, partnerships, and innovation. For Denver, The Last Dinosaur, Curiosity Ink Media and WEP will meet with dozens of potential licensee partners to leverage Denver's broad-based consumer appeal. Among the nearly two dozen categories the partners will pursue include: toys and collectibles; games; apparel; bedding; home decor; footwear; accessories and more. Denver originally aired in 1988 with 50 episodes, across 2 seasons, quickly growing into a #1 rated show with kids, regularly beating out shows like Smurfs, Transformers, My Little Pony, GI Joe, The Jetsons, Popeye, Gumby, Yogi Bear and more. The series was distributed in 120 countries around the world.
"The success Denver, the Last Dinosaur achieved in the late 80's and 90's, leaves it perfectly positioned for a timely resurgence," explains Wolfson. "At its core, Denver is about wish fulfillment, friendship and fitting in. Pairing these highly relevant themes with an awesomely vibrant color palette and stylistically retro designs, Denver is ready to stomp his way back into peoples' lives. We are looking forward to proceeding with multiple licensing relationships that best pair this great property with the right partners."
"The timeless themes and characters of Denver, the Last Dinosaur organically lend this hit property to thoughtful licensing opportunities," explains Koplar. "All of us at WEP are ecstatic to partner with the brilliant minds at Curiosity Ink Media to bring Denver to generations of new fans through products that capture the energy, spirit and escapist fun found in every installment of the show."
About WEP, LLC
St. Louis-based WEP, LLC has produced and distributed children's animation for over 35 years, creating some of the world's most memorable characters. WEP is the creator and IP holder for shows including: Denver, the Last Dinosaur and Voltron, Defender of the Universe, among others. WEP is a Koplar Enterprises company. For more information visit www.wep.com.
About Curiosity Ink Media
Named as one of Business Worldwide Magazine's "20 Most Innovative Companies to Watch" in 2022, Curiosity Ink Media is a global media company that develops, acquires, builds, grows and maximizes the short, mid, and long-term commercial potential of Kids & Family entertainment properties and associated business opportunities. Driven by a best-in-class leadership team, Curiosity Ink Media's multi-faceted IP library is designed to amass ongoing value through strategic stewardship, partnerships, and highly targeted market entry. For more information, please visit https://curiosityinkmedia.com/.
About Grom Social Enterprises, Inc.
Grom Social Enterprises, Inc. (NASDAQ: GROM) is a growing social media platform and original content provider of entertainment for children under 13, which provides safe and secure digital environments for kids that can be monitored by their parents or guardians. The Company has several operating subsidiaries, including Grom Social, which delivers its content through mobile and desktop environments (web portal and apps) that entertain children, lets them interact with friends, access relevant news, and play proprietary games while teaching them about being good digital citizens and Curiosity Ink Media, a global media company that develops, acquires, builds, grows, and maximizes the short, mid- and long-term commercial potential of Kids & Family entertainment properties and associated business opportunities. The Company also owns and operates Top Draw Animation, which produces award-winning animation content for some of the largest international media companies in the world. Grom also includes Grom Educational Services, which provides web filtering for K-12 schools, government and private businesses. For more information, please visit https://gromsocial.com or for investor relations, please visit www.investors.gromsocial.com.
Forward-Looking Statements
This press release contains statements, which may constitute "forward-looking statements." Those statements include statements regarding the intent, belief, or current expectations of Grom and members of its management team as well as the assumptions on which such statements are based. Such forward-looking statements are not guarantees of future performance and involve risks and uncertainties, and that actual results may differ materially from those contemplated by such forward-looking statements. Important factors currently known to management that may cause actual results to differ from those anticipated are discussed throughout the Company's reports filed with the Securities and Exchange Commission which are available at www.sec.gov as well as the Company's website at www.gromsocial.com. The Company undertakes no obligation to update or revise forward-looking statements to reflect changed assumptions, the occurrence of unanticipated events, or changes to future operating results.
Contact:
Paul Ward
+1-917-0593-6066
Paul@gromsocial.com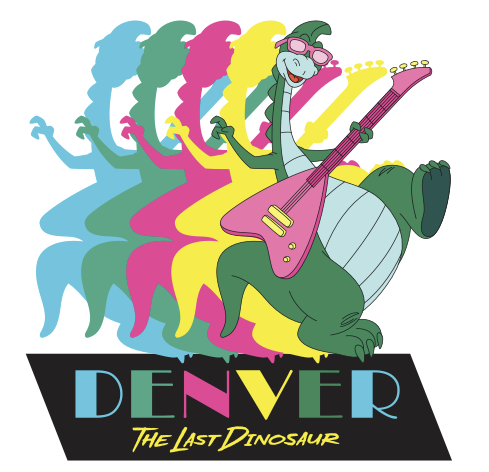 A photo accompanying this announcement is available at https://www.globenewswire.com/NewsRoom/AttachmentNg/38699551-29ef-49d4-a2b5-da33c41ef559