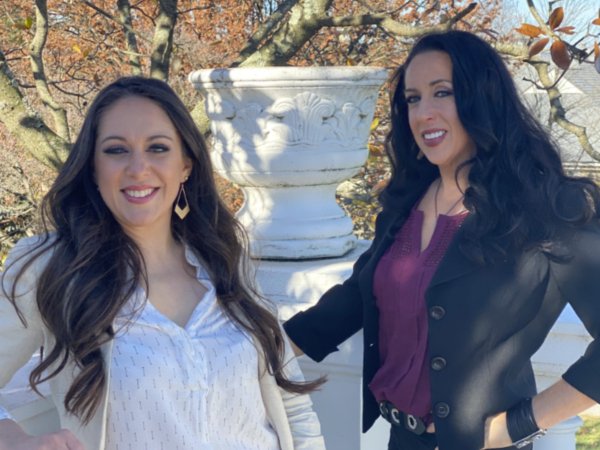 Unpause Your Life, a leading personal development organization, is excited to introduce its innovative new coaching program, "Coach Me." Designed to empower individuals to unlock their full potential and take control of their lives, the "Coach Me" program offers personalized one-on-one coaching sessions with certified professional coaches Dr. Cali Estes and Jen Fontana. These sessions are tailored to address clients' unique needs and goals, providing them with the guidance and support they need to overcome challenges, make lasting changes, and achieve success in their personal and professional lives.
The "Coach Me" program is a comprehensive, holistic approach to personal development, focusing on improving clients' mental, emotional, and physical well-being. Dr. Cali Estes and Jen Fontana, the program's coaches, are skilled in various disciplines, including life coaching, business coaching, career coaching, and health and wellness coaching, to offer a well-rounded approach to self-improvement. This allows clients to gain valuable insights, enhance their decision-making skills, and develop lasting habits that will contribute to their overall success.
One of the key features of the "Coach Me" program is its commitment to providing personalized coaching sessions. Unpause Your Life recognizes that every individual is unique, and the program's coaches work closely with clients to create a customized plan that addresses their specific needs and aspirations. This tailored approach ensures that clients receive the support and guidance they need to make meaningful progress toward their goals.
Unpause Your Life is confident that the "Coach Me" program will have a significant impact on the lives of its clients, helping them achieve their personal and professional goals with greater ease and efficiency. The program has already received rave reviews from clients, who have reported experiencing significant improvements in their confidence, motivation, and overall well-being after participating in the program.
"I can honestly say that the 'Coach Me' program has transformed my life," says one program participant. "Before joining, I felt stuck in a rut, unsure of how to move forward in my career and personal life. Dr. Cali and Jen helped me identify my strengths and weaknesses, set realistic goals, and develop a plan to achieve them. I'm now thriving in my career and have a renewed sense of purpose and direction."
The "Coach Me" program is available to individuals worldwide and can be accessed through Unpause Your Life's website at https://unpauseyourlife.com/coach-me/. Sessions can be conducted in-person, over the phone, or via video conference, depending on the client's preference and location. The program offers various pricing options and packages to accommodate a wide range of budgets and needs.
About Unpause Your Life:
Unpause Your Life is a global personal development organization dedicated to helping individuals unlock their full potential and achieve success in every aspect of their lives. Founded by a team of passionate experts with years of experience in coaching and self-improvement, Unpause Your Life offers a range of services and resources designed to empower clients to take control of their lives and create lasting, meaningful change.
About Dr. Cali Estes and Jen Fontana:
Dr. Cali Estes and Jen Fontana are esteemed coaches with years of experience, dedicated to helping individuals achieve their life goals. Their Coach Me Program aims to empower their clients to reach their full potential and succeed.
Dr. Estes, The Addictions Coach, is a renowned professional (MCAP, MAC ICADAC) in life coaching, recovery coaching, and wellness. She holds a Ph.D. in clinical psychology, international certification as a drug and alcohol counselor (ICADC), Master Addiction Coach Certification (MAC), Master Certified Professional Counselor (MCAP), and twenty-four other certifications. With 27 years of experience, Cali has appeared on numerous media outlets and authored best-selling books. She founded The Addictions Academy, the world's largest school for addiction and mental health studies and helps celebrity clients achieve sobriety through Sober on Demand.
Jen Fontana is a Certified Nutritional Therapist, Nationally Certified Recovery Coach, and Nationally Certified Food Addictions Coach. She focuses on helping clients improve their health through nutrition, guiding them to establish healthy relationships with real food and achieve their goals. As a busy mother, business owner, and volunteer, Jen understands the challenges of prioritizing self-care and supports clients in overcoming them. She teaches a training course on nutrition services in recovery through The Addictions Academy.
The "Coach Me" program is now open for enrollment. For more information, please visit: https://unpauseyourlife.com/coach-me/
For additional information about Dr. Estes' training programs at The Addictions Academy, visit https://theaddictionsacademy.com.
To learn more about Dr. Cali Estes, The Addictions Coach, visit https://theaddictionscoach.com.