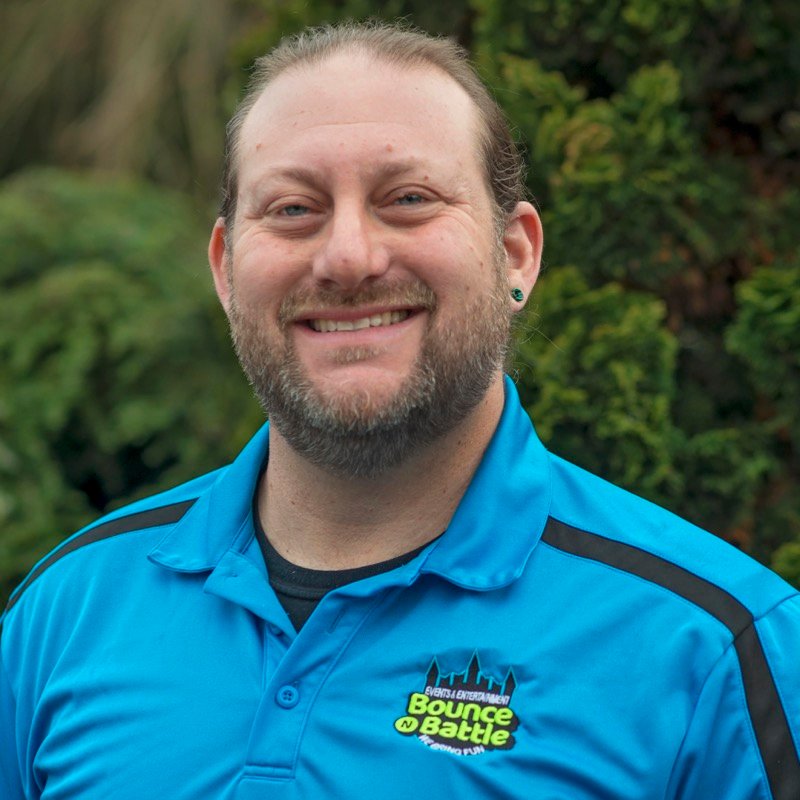 On a recent episode of Influencers Radio with Jack Mize, Ian Manheimer, Owner of Bounce-N-Battle, discussed his passion for building a business that leaves a positive impact on others while creating a legacy for his children.
Manheimer is the owner of Bounce-N-Battle, a family-owned company specializing in creating fun and safe events since 2001, providing equipment rental from inflatable bounce houses to interactive games and obstacle courses.
Even in the age of the digital attention span, Bounce-N-Battle has seen a rise in popularity as more people are seeking enjoyment from the physical activity and excitement of in-person social interaction.
During the interview Manheimer how the inflatable business has evolved through the years, saying, "​​The industry has shifted from things people get in, to more interactive games like electronic sports games, axe throwing, inflatable safe archery, Archery Tag, IPs (interactive play systems), ninja battles, cone challenges, etc. With technology and video games, competition games have become very popular. They're safe, and there's no risk of injury. People have fun, and it keeps the entertainment going for hours."
And it's not just for kids. From after-school programs, workplace team-building, and church events, Bounce-N-Battle can host events for children from 2 – 102 because fun should be for everyone.
Ian's passion is fueled by his desire to create a legacy for his children. He built the business while working as a teacher, adding more inflatables and units with the money he made at events. With Bounce-N-Battle, he created something his kids could be proud of and eventually take over. Sharing the story of how Bounce-N-Battle came to be, Manheimer said, "I started the business by accident. In 2001, I bought a giant inflatable laser tag when I was on vacation and moved to Washington in 2002. I was a teacher at the time and used my income to build the business, buying more units as I made more money from events. After leaving teaching and seeing the impact I had made in students' lives, I wanted a business that allowed me to continue making a difference in people's lives, create memories, and give back to the community. My goal was to create something my kids could be proud of and eventually take over, rather than working for someone else."
As a passionate entrepreneur, Manheimer is dedicated to providing fun and safe activities for all ages. Safety and cleanliness are the foundation of his business.  His objective is to create a magical event for each client based on their needs. Operating with integrity and going above and beyond for their clients while maintaining a focus on safety, cleanliness, and level of service sets Bounce-N-Battle apart from others.
Listen to the full episode at https://influencersradio.com/ian-manheimer
To learn more about Bounce-N-Battle, visit https://www.bouncenbattle.com/