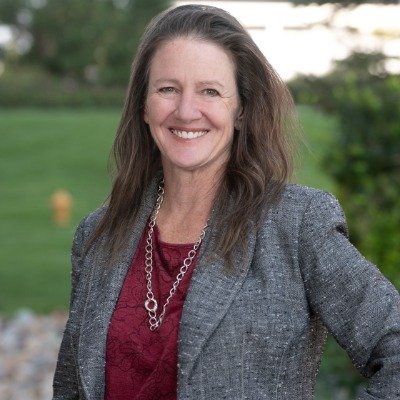 Elizabeth Kinsey discusses the differences between mortgage Buydown vs. ARM
Listen to the interview on the Business Innovators Radio Network:
https://businessinnovatorsradio.com/interview-with-elizabeth-kinsey-loan-originator-with-prime-lending/
 An Adjustable-Rate Mortgage (ARM) is a home loan with an interest rate that can change over time. The changes in the interest rate are tied to an index, such as the Secured Overnight Financing Rate (SOFR) which is used as a benchmark for setting interest rates. ARMs usually start with lower interest rates than fixed-rate mortgages, but the rate adjusts periodically, usually annually or semi-annually, based on movements in the underlying index.
Mortgage buydown* refers to someone paying additional points at closing to reduce their mortgage payments during the early years of their loan term. Buydowns help borrowers by initially giving them a lower payment since they make pre-payments towards the interest to reduce the amount due each month. These points may be paid by a third party, such as a homebuilder or the seller.
The reduced payments typically last for one to three years, after which the loan rate adjusts to the current market rate, and payments could increase significantly. It is important to note that while mortgage buydowns can provide relief in tight budgets, they will add to total borrowing costs over time.
Elizabeth said: "Both mortgage Buydown and ARM loans offer advantages and disadvantages that should be carefully considered before making your choice. With an ARM, you can usually get a lower initial rate than with a fixed-rate mortgage, but your payment could rise significantly when rates adjust. With a buydown, you can get a lower initial mortgage payment, but the added costs will increase your total borrowing costs over time. Ultimately, it is important to weigh the pros and cons of both options to determine which one best meets your needs."
It's also important to remember that when choosing either an ARM or a mortgage buydown loan, one must check with multiple lenders to get the best possible rate. Shopping around for different loan products can help people find the best deal for their needs – so it's best to compare terms and rates from multiple lenders before making a final decision.
Client Katie A. from Grand Junction, CO, says: "I had a great experience working with Elizabeth Kinsey for my home loan. She was knowledgeable and responsive throughout the entire process!"
About Elizabeth Kinsey
Elizabeth is a Colorado Native and enjoys being outdoors on the trails. Her background before starting her mortgage career includes a degree in Economics and teaching/education. She has been originating mortgages for over 20 years and her success has been based on word of mouth. Her passion is to educate and empower homebuyers so that they are clients for life and she earns the right for them to refer friends and family. She ensures borrowers are well educated about the process and programs available so that she can help them build a clear mortgage plan. She is fully invested in homebuyers' happiness and lives by the motto that trust is built on small kept promises.
Elizabeth has been awarded the Five Star Professionals designation in 2014, 2015, 2017, 2018. 2019. 2021 and 2022. Only 7 percent of mortgage professionals in a geographic market area can be named a Five Star award winner.  She will also be featured in the December 2022 Forbes magazine
Learn More: www.lenderliz.com
https://www.linkedin.com/in/elizabeth-kinsey-96538b23
https://fivestarprofessional.com/spotlights/100374.
NMLS is #404460
5613 DTC Parkway, Suite 750, Greenwood Village, Co 80111
*Restrictions apply, some loan programs do not allow buydowns, contact the PrimeLending loan officer for more details. All loans subject to credit approval. Rates and fees subject to change. ©2022 PrimeLending, a PlainsCapital Company (PrimeLending). (NMLS: 13649) Equal Housing Lender. PrimeLending is a wholly owned subsidiary of a state-chartered bank and is an exempt lender in CO.  V010918