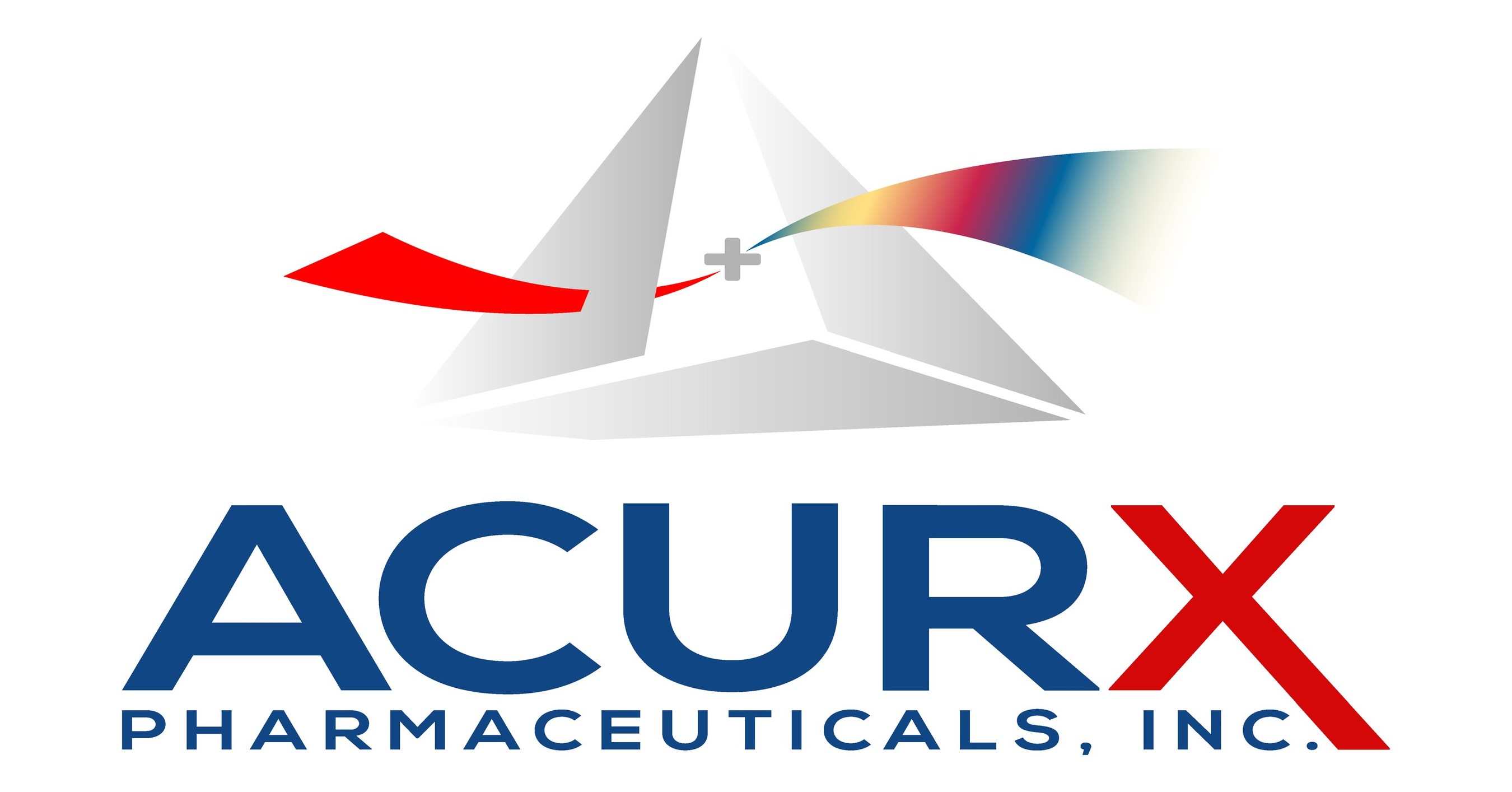 Acurx Pharmaceuticals' (NASDAQ: ACXP) mission in bringing to market an effective and durable treatment for C. difficile was provided a significant step forward. This time, it came as a result of yet another Phase 3 topline miss, with the late-stage clinical trial competitor Finch Therapeutics (NASDAQ: FNCH) reporting its terminating development stage programs for its candidate to treat the debilitating disease.
Still, the failures to date by big pharma and others to develop a potential front-line treatment for C. difficile aren't the only reasons to pay attention to ACXP and its phase 2b program. In fact, the main reason to appreciate ACXP is that its clinical trial results so far show it can be more than effective in treating C. difficile; it can cure it. And rather than reiterate the data points through third-parties, our team thought it best to go straight to the source and ask Acurx Pharmaceuticals CEO David Luci why his company, its investors, and most of all, patients, should be encouraged by his ongoing Phase 2b trial. Here's what he said:
David Luci, Acurx Pharmaceuticals CEO, thanks for taking the time to update investors about your clinical programs. Let's jump right into it.
Q.The recent bad news for Finch Therapeutics is being called potentially excellent news for Acurx Pharmaceuticals in the race to get an effective and durable treatment for C. difficile to market. How so? 
A: Well, I should say to start that those who develop potentially new antibiotics or other therapeutics see the lack of new medicines to treat serious or life-threatening infections as a public health crisis that has been highlighted repeatedly by regulatory agencies worldwide. So, from that perspective, we are certainly not happy to see the Finch therapeutic fail. That said, if there is a perception that this is good news for Acurx, it's a benefit in that it may help us enroll patients more quickly because Finch is no longer enrolling patients with C. Difficile in its terminated Ph3 trial. 
From a commercial perspective, the two programs, if both FDA approved, would serve different ends of the market as Finch was targeting multiple-recurrent patients with C difficile. So this would not have been directly competitive with our ibezapolstat, which we're targeting for front-line therapy in patients with mild or moderate C difficile.
Q.Does early termination of the Finch Ph3 help validate your approach using ibezapolstat as a primary treatment?
A: The Finch mechanism of action included using donor-derived stool samples as a starting point to manufacture its oral biologic as we understand it. These "healthy" stool samples, as we understand it, would then be manufactured into an oral form – a pill of some sort – for patients to ingest. FDA had a clinical hold on this program for some time because apparently the donor stool samples in some cases were infected with COVID-19. We don't know this as a fact but just from what we read publicly. I would imagine it would be difficult to enroll patients under these circumstances.
Of course, from an FDA regulatory perspective, this would be a less traveled pathway than that of a traditional antibiotic pathway as with Acurx, , first in class for an entirely new type of antibiotic which is helpful for public health with thoughts of antimicrobial resistance and/or cross-resistance in mind. Taking a less travel pathway involves significant risk, which is what we see playing out.
Q.Let's discuss ibezapolstat. It's a potential new drug that you believe has an opportunity to be used as a front-line treatment to treat patients with C difficile. Why?
A: Our ibezapolstat is new to treating patients with C difficile infection. We think it can emerge as a candidate for front-line therapy for several reasons, including its currently holding a 100% cure rate based on existing data in Ph2a and its cure rate is durable with no reinfections. There is science behind these data.
We are seeing a restored microbiome 3-5 days after the start of treatment with our drug making durable cures more likely.  We are also seeing a healthy concentration of secondary bile acids in cured patients compared to the oral vancomycin standard of care from historical data.This is a scientific marker for low risk of reinfection and related high likelihood of a durable cure.
Further, we're seeing over 100 times the concentration of our drug needed to kill the C difficile bacteria reaching the site of the infection, making it unlikely for a treatment failure.
Q.That promise isn't being overlooked. In your Phase 2a trial, a Scientific Advisory Board suggested an early termination of that trial and moving straight to phase 2b. Of course, you took that offer. Before we get into specifics, what did the SAB see to inspire its determination? 
A. My understanding is the SAB based their decision on the cure rates both at the end of treatment and at the thirty-day follow-up, together with consideration of all relevant safety data. Based on this confluence of data, our scientific team and the SAB didn't prioritize attempting our ibezapolsat at a lower dose in an extended Ph2a trial– preferring instead to move ahead successfully in the clinical pathway to Ph2b.
Q.So, that put you into a Phase 2b trial which you are currently in. Can you provide an update on that trial's progression?
A: The trial is progressing well. We now have 28 clinical trial sites, up from the original 12 sites when we started the trial,and have implemented several measures to enhance enrollment during this difficult COVID time. We are planning a procedural update in March, which may include an update on possibly taking an early look at the data, much like we had when we early terminated the Ph2a trial.
Q.In addition to the trial intrigue with the potential early look at data, some legislation could provide significant financial aid to the company. Can you comment on that legislative pipeline?
A. Passage of the Pasteur Act would be the most significant legislative initiative that would make a very substantial difference for sponsors of new classes of antibiotics that treat serious or life-threatening infections including Acurx if it would be designated under the Pasteur Act as a "Critical Need Antimicrobial".
If signed into law, this legislation will expedite the development of these urgently needed medicines by reimbursing all or nearly all of Ph3 costs and paying the Sponsor between $750 million to $3 billion over ten years for Medicare, Medicaid, and VA use of the product, which would be stockpiled by the Federal government under a license agreement with each sponsor with an antibiotic designated by HHS as a critical need antimicrobial.
This is referred to as a "pull incentive" and is similar to a program already passed into law in the U.K. As we understand, Pasteur was in the near-final edition of two pieces of legislation in 2022 but has yet to be approved. We're hopeful Pasteur will be approved in 2023 as we understand it has bipartisan support.
Q.During a recent conference, you noted that ibezapolstat is a dual-action treatment candidate. From a development and marketing perspective, do you think that differentiation provides a competitive distance that will keep potential programs out of the clinic for specific C. difficile indications? 
A: Conceptually, I agree that in any clinical indication, if there is one or more therapeutics with robust data, it has a chilling effect on potential competitors as folks may move to other indications rather than join the fray in a crowded field well served by other therapeutics. That said, when we started our program, we didn't know we would have this dual impact.
The dual impact is not perhaps unique but its rare to hear about an antibiotic helping not harming the patient's microbiome so we were quite excited about this development and filed several patents related to this discovery accordingly. But let's not get over our skis here. We need to deliver on the clinical and safety advantages observed in the Ph2a trial in the currently pending Ph2b trial and then in Ph3.
Q.Interestingly, the more potential competitors wait, the more value you would likely earn as a Phase 3 company. So, if they wait to see Phase 2b results and they publish as expected, you are in an even better position to negotiate, correct? 
A: Yes, conceptually, the further a sponsor takes a program through the clinical pathway, the more the underlying asset is "de-risked," so higher valuations are in order. We will see in the market we are in exactly where the stock price will be after hopefully announcing favorable Ph2b data. Still, we certainly would anticipate significant price appreciation when we announce the Ph2b data, which would carry over to M&A considerations.
Q.You also mentioned that some funding made available by non-dilutive means could come as early as 1H 2023. How substantial in dollar terms can these capital awards be? 
A: So we have a potential source of non-dilutive funding for our second product candidate, ACX-375C targeting the treatment of patients with MRSA infections. If approved, this funding would pay for this program for 5 years, and the funding amount requested is $11-12 million. We believe this project will significantly enhance our valuation if we are able to successfully continue development into Ph1 clinical trials.
Q.A couple of more questions. Data certainly supports your optimism. Still, CEO's also look to steer clear of potential dark clouds. Other than enrollment speed which you mentioned at the recent Emerging Growth conference, do you forecast any others?
A: The overall markets remain a primary risk in all sectors including our sector, and managing these markets remains challenging.
Although the potential of our lead drug won't change based on general market dynamics, it may impact the valuation and structure of any potential M&A transaction going forward. We've seen several recent transactions that have closed as "structured transactions," which include either downstream milestone payments for a private target company or contingent value rights for public target companies. We certainly would like to avoid this eventuality if possible but these variables relate more to the overall market than relating to our value proposition for ibezapolstat
Q.Final question. Acurx Pharmaceuticals enters 2023 with data, adequate capital, an increasing share price, the potential for substantial non-dilutive funding, and a drug candidate supporting the potential for a breakout year for your company. Can you lay out a timeline for how you expect 2023 to progress and why you think Acurxs' valuation can increase accordingly? 
A: We feel that by mid-year or so, we should be able to report our Ph2b data if our enrollment cooperates. This would open up our business plan to move toward an FDA meeting to design Ph3 and potentially explore strategic alternatives on a parallel track. It took us four years to arrive at a potential breakout year, but we agree 2023 may very well be that year and we are doing everything we can to make it happen.
End interview
Acurx Pharmaceuticals is publicly traded on the NASDAQ market under the symbol "ACXP." The company's current market cap is $41.62 million, with 11.59 million shares outstanding as of September 30, 2022. For more information about Acurx Pharmaceuticals, visit acurxpharma.com.
Disclaimers: Hawk Point Media Group, Llc. is responsible for the production and distribution of this content. Hawk Point Media Group, Llc. is not operated by a licensed broker, a dealer, or a registered investment adviser. It should be expressly understood that under no circumstances does any information published herein represent a recommendation to buy or sell a security. Our reports/releases are a commercial advertisement and are for general information purposes ONLY. We are engaged in the business of marketing and advertising companies for monetary compensation. Never invest in any stock featured on our site or emails unless you can afford to lose your entire investment. The information made available by Hawk Point Media Group, Llc. is not intended to be, nor does it constitute, investment advice or recommendations. The contributors may buy and sell securities before and after any particular article, report and publication. In no event shall Hawk Point Media Group, Llc. be liable to any member, guest or third party for any damages of any kind arising out of the use of any content or other material published or made available by Hawk Point Media Group, Llc., including, without limitation, any investment losses, lost profits, lost opportunity, special, incidental, indirect, consequential or punitive damages. Past performance is a poor indicator of future performance. The information in this video, article, and in its related newsletters, is not intended to be, nor does it constitute, investment advice or recommendations. Hawk Point Media Group, Llc. strongly urges you conduct a complete and independent investigation of the respective companies and consideration of all pertinent risks. Readers are advised to review SEC periodic reports: Forms 10-Q, 10K, Form 8-K, insider reports, Forms 3, 4, 5 Schedule 13D. For some content, Hawk Point Media Group, Llc., its authors, contributors, or its agents have not been compensated for preparing research, video graphics, this interview, and/or editorial content contained in this article. However, HPM, LLC has been compensated by a third-party up to one-thousand--dollars as reimbursement for costs related to nationwide syndication. As such, and because those funds may be construed as compensation, readers, subscribers, and website viewers, are expected to read the full disclaimers and financial disclosures statement that can be found on our website.
The Private Securities Litigation Reform Act of 1995 provides investors a safe harbor in regard to forward-looking statements. Any statements that express or involve discussions with respect to predictions, expectations, beliefs, plans, projections, objectives, goals, assumptions or future events or performance are not statements of historical fact may be forward looking statements. Forward looking statements are based on expectations, estimates, and projections at the time the statements are made that involve a number of risks and uncertainties which could cause actual results or events to differ materially from those presently anticipated. Forward looking statements in this action may be identified through use of words such as projects, foresee, expects, will, anticipates, estimates, believes, understands, or that by statements indicating certain actions & quote; may, could, or might occur. Understand there is no guarantee past performance will be indicative of future results. Investing in micro-cap and growth securities is highly speculative and carries an extremely high degree of risk. It is possible that an investors investment may be lost or impaired due to the speculative nature of the companies profiled.
Media Contact
Company Name: Hawk Point Media
Contact Person: Ken Ellis
Email: info@hawkpointmedia.com
Phone: 3057806988
City: Miami Beach
State: Florida
Country: United States
Website: https://hawkpointmedia.com/