Since 1994, Designer's Mark in Boca Raton has been supplying interior designers and decorators' exclusive products through their design studio, now a fully-fledged spectacular showroom. With quality furniture pieces, accessories, lighting, and more, hand selected and curated from around the world, Designer's Mark is excited to bring these hand-picked collections to anyone with internet access and an eye for bespoke luxury.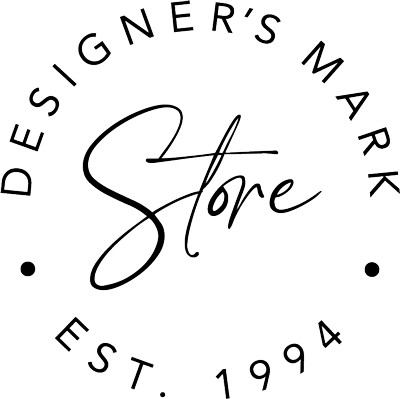 Designer's Mark Store
Designer's Mark's new e-commerce store
BOCA RATON, Fla. - November 9, 2021 - (
Newswire.com
)
Designer's Mark sets the bar when it comes to style and sophistication in interior design. With nearly 30 years in the industry, founders and owners, Dimitri and Lucilla Philippakis, are proud to announce the opening of the Designer's Mark Online Store. Consumers no longer need to be an interior designer to have access to exclusive decor and furnishings. With more people choosing to shop online more than ever due to current social distancing and certain restrictions, the Designer's Mark Store affords anyone the ability to shop from the comfort of their own home. An online store will expand the Designer's Mark footprint to encompass the entire U.S. and international community. The Designer's Mark Online Store is truly an expansion of the Designer's Mark Boca Raton showroom.
The Designer's Mark Store showcases beautifully designed pieces for sophisticated homeowners and fans of thoughtful, high-end designs. Every piece offered at Designer's Mark is hand-selected by the owners who have taken the utmost care in selecting pieces made only with the finest materials. New designs, collections, and products are added to the catalog every day. Followers of interior design and decorating will find products that have both decorative and functional features. Houseguests will be dying to know where they were purchased.
While the Designer's Mark Store is linked through the normal Designer's Mark website, it's entirely independent from the Designer's Mark showroom. Rest assured that the registered users will find new, exciting and utterly exclusive items that will be hard to come by anywhere else.
"We are so excited to be presenting our online store to the world! After so many years of having a physical presence in South Florida and Boca Raton specifically, we knew we had to share our exclusive collections of hand-picked interior decorative accessories from around the world with interior designers, decorators, and homeowners," says Designer's Mark Co-Owner and CEO Dimitri Philippakis.
Start shopping at the Designer's Mark Store today. They even offer local pick-up, which is unique for an online store. Follow Designer's Mark on Facebook, Instagram, and Pinterest to get a first look at the newest items. To experience the new Designer's Mark Online Store first-hand, visit www.designersmarkstore.com or contact Designer's Mark in Boca Raton at for an appointment at 561-961-4149.
Press Release Service by
Newswire.com
Original Source:
Designer's Mark Launches a New Online Store Featuring Exclusive Selections of Luxury Home Furnishings