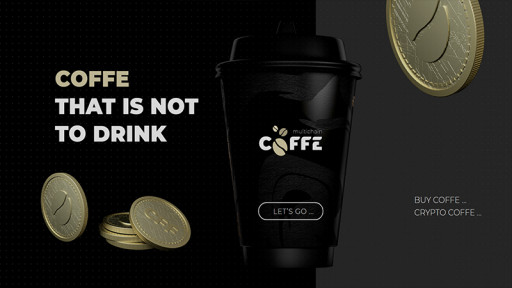 KINGSTOWN, Saint Vincent and the Grenadines - October 28, 2021 - (
Newswire.com
)
COFFE Multichain presents a new vision and next gen in smart contracts.
COFFE represents a new solution in the world of blockchain and the stench of contracts and is on the threshold of a new stage in the development of the crypto industry. The high speed of transactions in the COFFE Multichain allows to transfer assets within the network much faster than in parent networks, and the commissions in COFFE Multichain are incomparably lower.
An inter-network bridge is a smart contract on the side of the COFFE Multichain. When funds are received to a wallet linked to a specific user, the contract emits the corresponding asset on the network and sends it to the recipient, after which it collects funds from wallets linked to users to its hot wallet. During the reverse transaction, the amount sent from COFFE Multichain is burned, and the transaction leaves the recipient from the hot wallet. The number of assets in the COFFE Multichain network always corresponds to the number of assets on the network's hot wallets. Each token in the COFFE Multichain is 100% provided with liquidity on the network's hot wallets.
COFFEmask is a wallet. The product is intuitive, convenient and fast. This wallet has collected all the best from its competitors, adding completely unique features of inter-network transactions. The choice of the network where to send the token looks absolutely amazing, and if BTC, ETH, BNB, TRX etc. could be sent to the COFFE Multichain or to its parent networks, then CFF (the coin of the COFFE Multichain network) could be sent to all supported networks.
Possibilities of the COFFE Multichain wallet starts operating when interacting with DAPPS. The whitelist allows customers to use regularly recurring actions (not related to the transfer of tokens) without the need for confirmation. For example, in the game WarDeFi (https://wardefi.com), there is no need to confirm in customer's wallet every weapon recharge or change. In the game CryptoHeroes (https://cryptoheroes.net) there is no need to confirm numerous game actions. The wallet confirms game actions automatically if they are added to the whitelist.
It is difficult to find any direct analogues for this ecosystem. In short, it is a high-speed blockchain that combines many other blockchains using bridge technology, including Bitcoin, Ethereum, BSC, Polygon, Tron. And in the future, dozens or even hundreds of blockchains are connected by bridges and a convenient inter-network wallet, which makes it possible to receive assets from different networks and send these assets to other networks supported by this asset, change assets among themselves on a decentralized platform, as well as own multi-assets (assets available in each of the networks).
These capabilities allow not only to expand the asset community to other networks, but also to easily migrate dapps from one network to another, to ensure a quick and painless flow of capital and investments into networks.
https://coffe.io
team@coffe.io
Press Release Service by
Newswire.com
Original Source:
COFFE Multichain Presents a New Vision and Next Gen in Smart Contracts