Deepak showcases some of the best automobiles and their features. Fans get entertainment and also acquire knowledge of vehicle design, function, and development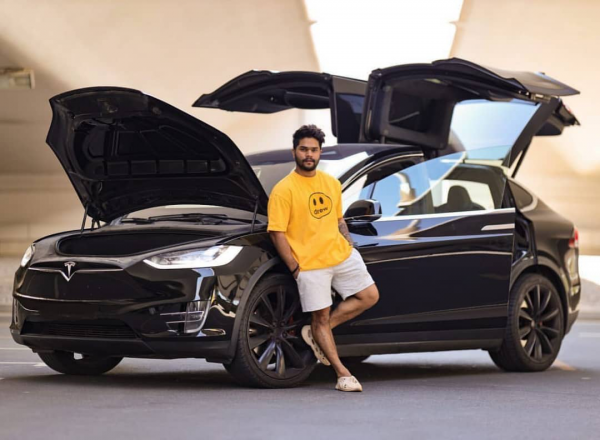 Content creator and automobile expert Deepak Puthenveettil announces his YouTube Channel, Vandified. The channel is all about showcasing the most captivating and intriguing automobile designs in the Malayalam Language.  
In each video, Deepak Puthenveettil and his crew members pick on an automobile and talk about its features, benefits, capacity, design, engineering, speed, and technology.  
Viewers get to learn about automobiles in the beautiful Malayalam language, while also enjoying clever editing, great presentation, drama, intrigue, and other fun elements.  
To subscribe to the channel, please visit here.  
Deepak Puthenveettil fell in love with automobiles at a very early age in life. While growing up, he's fascinated by the creativity, design, engineering, and technology that went into the production of such an incredible piece of machinery. That's what inspired him to create the Vandified YouTube channel, to express his love for automobiles, connect with other car lovers, and create content that will inform and entertain fans.  
Vandified is the perfect place to discover amazing automobiles and learn how they work, their capacity, beauty, and features that make them unique. The channel already has tens of thousands of subscribers, millions of views, and videos that are gaining more attention every day on the internet.  
Fans can browse through the channel, select any of the videos, and enjoy the fun and engaging conversation with the presenters. There is also mind-blowing car driving and maneuvering, stylistic display of automobile physical features, and colorful descriptive of auto engineering ingenuity.  
Starting this show has enabled Deepak Puthenveettil to express his deep knowledge of automobiles, educating millions of viewers and making them appreciate the effort that goes into creating cars. It's a show for auto lovers and everyone else who has an interest in automobiles.  
For more information, please visit http://www.vandified.com/.   
Media Contact
Contact Person: Deepak Puthenveettil
Email: Send Email
Country: United Arab Emirates
Website: vandified.com