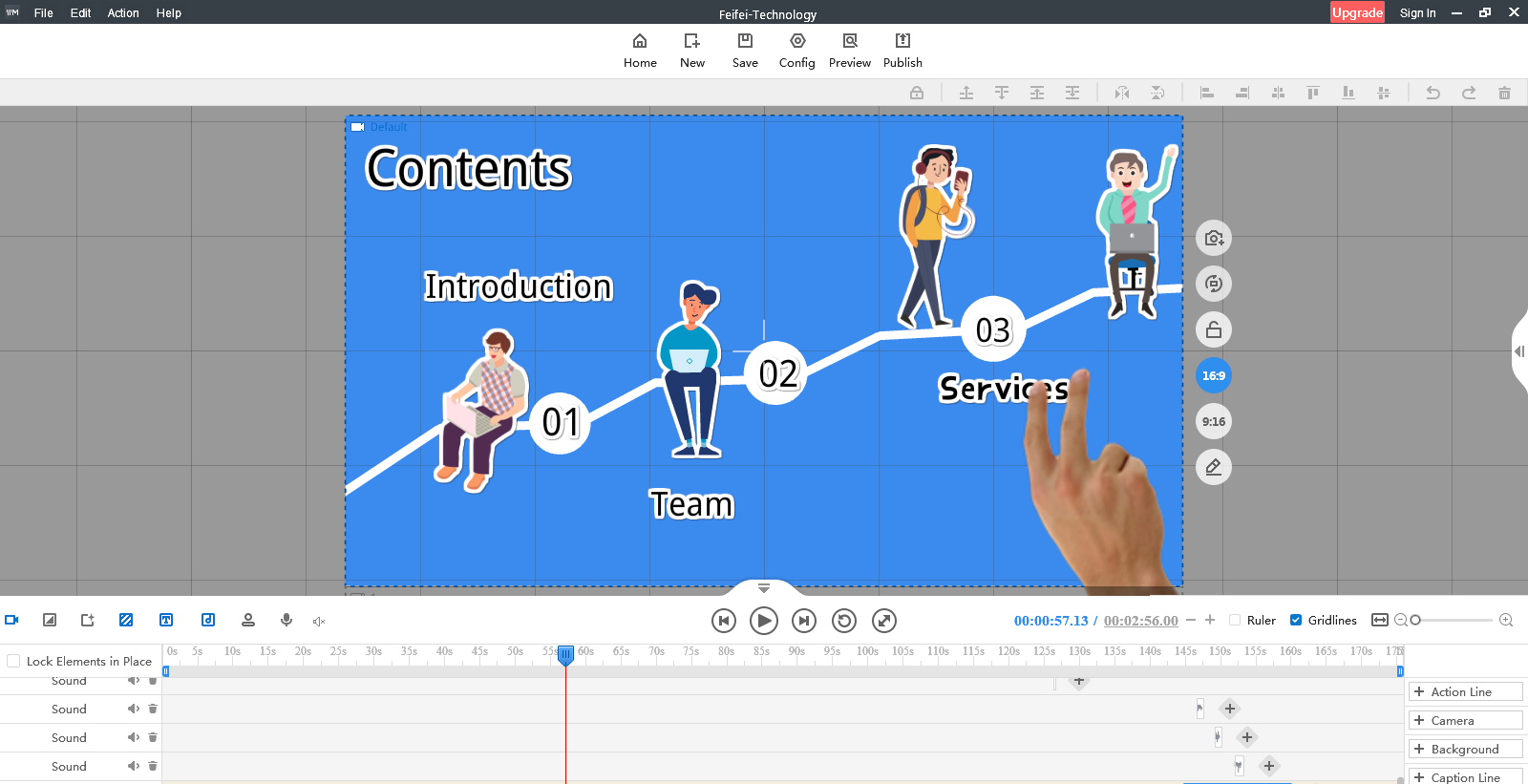 Present information more appealingly with Mango Animate Whiteboard Animation Maker.
Mango Animate develops whiteboard presentation software to visualize the content of business presentations and engage participants at the meetings.
Business meetings can be dull. The topics discussed are often complex and participants' minds tend to drift. To keep attendees engaged and alert, meeting leaders must employ creative methods of presenting their information. Mango Animate whiteboard presentation software offers an ideal solution. Whiteboard videos are catchy and entertaining without taking away from the professionalism of a presentation. They're easy to make with the Mango Animate Whiteboard Animation Maker (Mango Animate WM).
"We understand the need to make business meetings as interesting as possible," says Winston Zhang, CEO of Mango Animate. "Our whiteboard presentation software helps to meet that need."
A whiteboard and dry erase markers are staple items in many board rooms. This is because persons recognize the value of presenting their ideas visually. Writing out points and drawing illustrations as the audience watches helps them to grasp and retain the information. With this whiteboard presentation software, the traditional whiteboard is taken up a notch. Thousands of media items are on offer to make presentations visually appealing. And presenters can import media that represents their brand. Say goodbye to untidy sketches and present streamlined graphics.
The whiteboard presentation software lets users start off on the right foot. Hundreds of professionally designed templates ensure that presentations are of the highest standard. There are templates to suit just about any business and topic. The contents of all templates can be replaced with a business's information. This ensures that the finished presentation meets that business's specific goals.
Forget faded dry erase markers. This whiteboard presentation software features dozens of pens and hands for drawing on the whiteboard. Hands are available in different genders, ethnicities, and sizes. What's more, users can import custom hands or use images related to their topic as the drawing implement. They can then add animation effects to build anticipation and keep their colleagues engaged. There are hundreds of captivating animations in the whiteboard presentation software. They can be applied to images, text, and hands.
Using a whiteboard presentation doesn't remove the need to communicate orally with colleagues. Presenters can use the convenient record button to add their voices to presentations. This creates a stronger connection with their listeners. They can also import audio files and insert them into the presentation.
To learn more about Mango Animate's whiteboard presentation software, please click Mango Animate.
About Mango Animate
Mango Animate provides top-quality animation software. Their animated video makers are great for users at any level.
Media Contact
Company Name: Mango Animate Software Co., Ltd.
Contact Person: Paul
Email: Send Email
Phone: +86 020-61972665
Address:Room 1003, 10/F, Tower 1, Lippo Centre, 89 Queensway, Admiralty
City: Hong Kong
Country: HongKong
Website: https://mangoanimate.com/