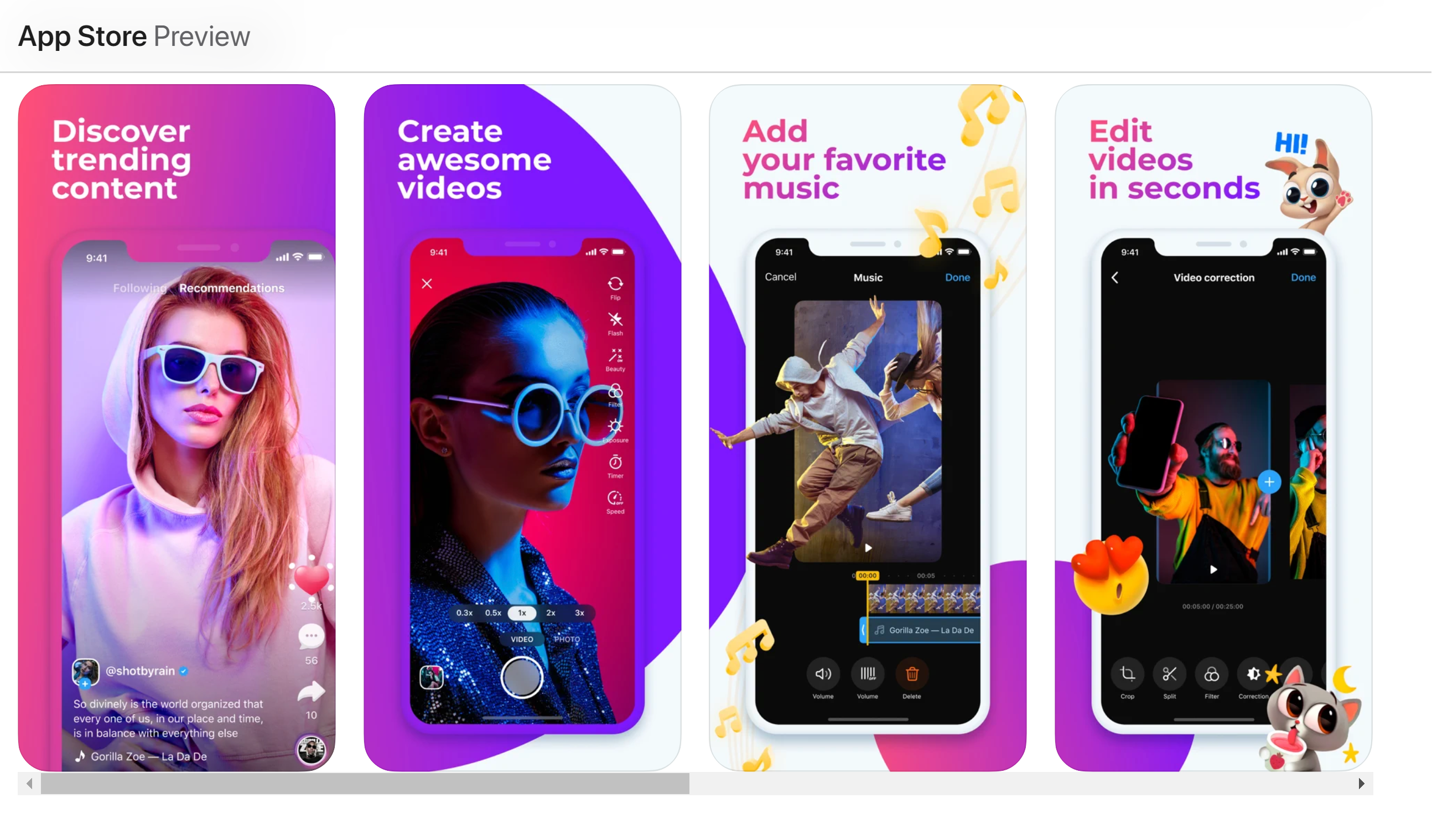 Kindda App emerges as a fresh start to 2021 amidst a sea of failing social media apps! The video-photo editing and sharing platform, based out of Singapore has been making major moves in India since December 2020.
What is Kindda?
Kindda makes it easy for everyone to discover and create trendy videos. The app offers all the entertainment and comfort of a quick-swipe video-sharing social media platform with special features to help edit and enhance the content including filters, stickers, special effects, and music.
The app puts new users in a unique position to break the internet with levels and points. This is one of the first social media platforms to help users track their progress and give them a roadmap to become social media influencers. Each new user starts off at Level 1, and as they complete their profile, post and engage with other people's content, they earn points that get take them to the next level. Plain and simple, going viral is made easy on Kindda.
The App that Rises Like a Phoenix
Out of the ashes of failed apps like TikTok that is being banned throughout more and more countries, Kindda quickly learned from the mistakes of former projects and built a solution that gives users what they want while holding itself to a high ethical standard.
Over the last decade, influencing has become known as a legitimate and tangible source of income for many internet users around the globe. Whether by uploading photos or videos, creating content online can put you in a position to profit, especially on Kindda. The trick is to get your profile off the ground with followers and people constantly engaging with your content.
For those just starting out, they may find it hard to break the ranks of hardened platforms like Instagram. By comparison, TikTok first came out on the market as a more flexible platform and seemingly allowed users an easier way to grow their numbers BUT that ship sailed and sank! In fact, the app has been banned in major markets including the US, India, Japan, Australia, Indonesia and more. This is where Kindda comes in.
On the background of faulty apps, Kindda has emerged that is actively partnering with Indian influencers to spread love.
Favorite Influencers on Kindda
Kindda is proud to partner with some of the hottest influencers, movers, and shakers in India. Namely Indian television actress Pooja Banerjee, Aditi Sharma, YouTube travel vlogger Satya Saggar, Youtuber Mohit Chhikara, Italian DJ Olly Esse, and many others. Twarita, Riya, Jaigo, and Rishab Rana also support Kindda and hosted the Kinddest Christmas Giveaway as well.
To learn more about Kindda App click here.
Media Contact
Company Name: Kindda Pte. Ltd
Contact Person: Ruzanna Pilosyan
Email: Send Email
Phone: +6561246333
Address:10 Anson Road, #16-16 International Plaza
Country: Singapore
Website: www.kindda.app