Will Low Interest Rates Force All Investors to be "Sustainable Investors"?
January 05, 2021 at 12:57 PM EST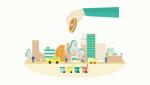 By Derek Horstmeyer and Beau Fitzpatrick The US is facing the lowest interest rates it has seen in its history – never has the 10 year Treasury rate been below 1% and never has the Federal Reserve pledged to keep interests rates low for years into the future. And this single fact alone should...