Can't Get Enough ESG ETF Exposure?
December 31, 2020 at 12:47 PM EST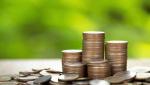 Environmental, social, and governance (ESG) investing is now almost a must in the well-balanced modern portfolio. Both the Xtrackers MSCI Emerging Markets ESG Leaders Equity ETF (EMSG) and MSCI USA ESG Leaders Equity ETF (USSG) are excellent options. EMSG is an interesting play, meshing the...