What Drives the S&P PACT Indices' Weights?
December 13, 2020 at 07:00 AM EST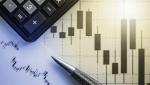 By Ben Leale-Green, Analyst, Research & Design, ESG Indices, S&P Dow Jones Indices In April 2020, we launched the S&P PACTTM Indices (S&P Paris-Aligned & Climate Transition Indices). The indices aim to align with the following: a 1.5oC climate scenario, the relevant aspects of...