Is South Korea Crowding Your Emerging Markets Allocation?
November 29, 2020 at 07:00 AM EST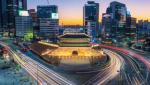 By John Welling, Director, Equity Indices, S&P Dow Jones Indices Key to evaluating core international equity benchmarks is an understanding of the country exposures offered. Developed and emerging market country classification differences between index providers may lead to notable geographic...