Is The News Cycle Responsible for ESG's Stellar Performance?
September 21, 2020 at 13:11 PM EDT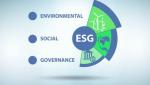 The pandemic couldn't stop the popularity of environmental, social, and governance (ESG) investing. In fact, it only catapulted ESG into the spotlight, but did the news cycle also have a hand in that? For now, ESG ETFs don't care how the capital is coming in–just keep bringing the...