Can Gold Traders Fend Off a Wave of Bearish Selling?
January 10, 2020 at 10:49 AM EST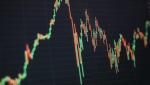 Escalating U.S.-Iran tensions after an air strike that killed an Iranian general last week fed into strength for gold prices to start the trading week. On Tuesday, gold rallied to a 6 ½-year high, but fell the following Wednesday after U.S. President Donald Trump eased the markets following a...