US Treasury Market or Stocks, Which is A Better Bet?
June 20, 2019 at 16:50 PM EDT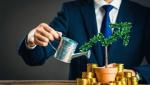 A divided Federal Reserve held the line on U.S. interest rates Wednesday and indicated that no cuts are coming in 2019. The decision came during a split over what the future holds and still leaves open the possibility that policy loosening could happen before the end of the year depending on how...