Amid tech layoffs, companies can prioritize employee engagement with a supportive culture, transparent communication, empathetic leadership, growth opportunities, and a shared company vision.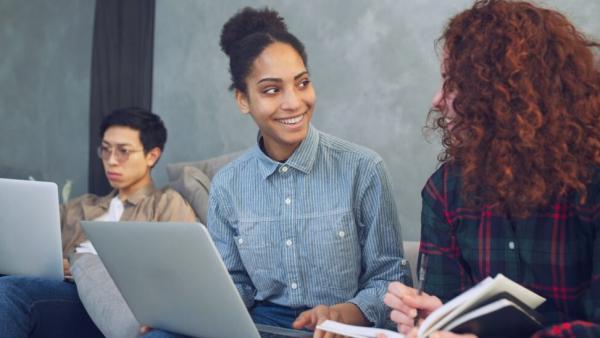 Guildford, United Kingdom - May 25, 2023 —
While the wave of tech layoffs were big news around the beginning of the year, this article by Business Insider shows companies aren't quite out of layoff mode yet.
The article lists all of the businesses that are making cuts this year.
And, not all of them are technology giants.
With so many jobs under the threat of the axe, it's only natural that employee morale is low. This, in turn, affects engagement.
Unfortunately, unengaged employees are neither productive nor invested in the business. They may be even more likely to jump ship in anticipation of losing their jobs, which affects the stability of the company.
Fortunately, there are ways of making sure employee engagement in a business is not affected by layoffs, as seen in this article by Forbes.
Traits of a Business With Strong Employee Engagement (in Spite of Layoffs)
An Employee-Centric Culture
Employees respond well to businesses that make them feel valued. If they feel like their work is appreciated and makes a positive impact, they're more likely to be engaged and invested in the business's success.
With a caring culture, employees are less likely to be uncertain about their job security, even when the company downsizes.
In such a scenario, the employers would:
Communicate Clearly With Employees
When a business is transparent with its employees about why layoffs occurred, the remaining employees are less likely to feel anxious.
It also helps if the business provides adequate support to the employees who are affected by the downsizing.
Show Empathy
Any employees that are being laid off will have their lives affected by the decision and so will their families. If an organisation wants to create a culture of engagement within the business, it's important to show empathy and help employees deal with the setback.
Have One-on-One Catchups
Checking in with employees on a regular basis is always a good idea. However, if the company faces layoffs, these check-ins become even more important.
Regular chats can be useful in allaying employees' fears and anxieties about potential downsizing.
Led By Strong Leadership
A company's culture is shaped by its leadership. If business leaders can build connections with their employees while inspiring trust and respect, employees are more likely to engage and feel invested.
And, even if the leadership decided to lay people off, the decision would not be held against them.
However, in order for that to happen, one has to take steps to demonstrate strong leadership. Here's how to do it:
Share the Impact on Upper Management
When employees are being laid off, tension and resentment can grow if they perceive that leaders aren't facing the same "consequences".
By making them aware of any pay cuts that the leadership has taken, or the extra hours they're putting in, a business can make the difficult time a bonding opportunity.
Share Future Plans
Whilst reassuring employees helps in building engagement, it's also important to give them a realistic picture of the future. Sharing the business's projected road map, and the workers' roles in it, helps keep them invested.
Model Positive Behaviour
As mentioned earlier, employees follow the lead of the management. So, if business leaders demonstrate positivity, resilience, and adaptability, this helps keep workers motivated and engaged.
Offering Growth Opportunities
When people see their teams shrinking, they might assume there's no opportunity for them to grow within the company. In order to prevent such misconceptions from taking hold, the business should offer learning opportunities to help them develop their careers.
Here's how a company could offer employees the promise of growth within the company:
Bridge the Skill Gap
Whether it's because of new technology or evolving processes, roles within an organisation keep evolving. By offering employees the opportunity to upskill and develop new talents, a business can help keep workers motivated as well as up-to-date with the latest industry practices.
Show Appreciation to the Retained Employees
In order to keep morale high after a round of layoffs, it is important for the business to let the remaining employees know that their work is valued.
Offer Title-Based Promotions
If the reason for layoffs is financial, giving employees title-based promotions shows how much their work is appreciated. That way, once the numbers pick up, they can be compensated accordingly.
Share the Company's Vision With Employees
Every business has to go through hard times. However, if there's a plan to overcome these hardships, emerging more or less unscathed from the experience can be possible.
And, if the remaining employees know what that plan is, it can help them work towards a common goal and keep their engagement high.
These are important steps for a business to take when morale is down. However, if they are an inherent part of the company culture, it leads to motivated employees who give it their all—whether the times are good or bad.
In fact, according to the leading audit and inspection platform for manufacturers, Ease.io, there are some very positive outcomes for a business that values employee engagement.
Good or bad can often be a matter of perspective. If technology layoffs are handled in a sensitive and employee-centric manner, they can help make a business stronger instead of weakening it.
Contact Info:
Name: Press Officer
Email: Send Email
Organization: Geeky News
Address: Parallel House, 32 London Road, Guildford, Surrey GU1 2AB, United Kingdom
Website: https://www.geekynews.co.uk/

Source: PressCable
Release ID: 89097850
If you detect any issues, problems, or errors in this press release content, kindly contact error@releasecontact.com to notify us. We will respond and rectify the situation in the next 8 hours.